APS Handbook for Student Success
Find the APS Handbook for Student Success for School Year 2021-2022. The student handbook outlines student rights and responsibilities. As a student or family member, it is your responsibility to read and understand this student handbook.
Your Input on the Student Handbook 2022-2023 is needed!
The Student Handbook has been revised and we need your input. Find complete details online.
Introduction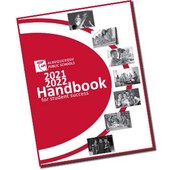 The Board of Education is committed to providing a safe, respectful, and nurturing environment for all members of the school community including students, staff, parents, community partners, and visitors. 
This handbook is an official policy statement of the APS Board of Education. Students and parents should review and be familiar with this handbook, as well as, the handbook from the student's school.
Table of Contents