Let's Get Started!
It All Starts With Us! GES is committed to providing the highest level of customer service. Our Project Specialists are trained to communicate the status of each job along with any changes and projected completion date.
To submit a job or for questions contact your specialist.
Don't have a specialist? No problem! Call 842-3696, or email GESworkorders@aps.edu.
Click Image below for printable pdf.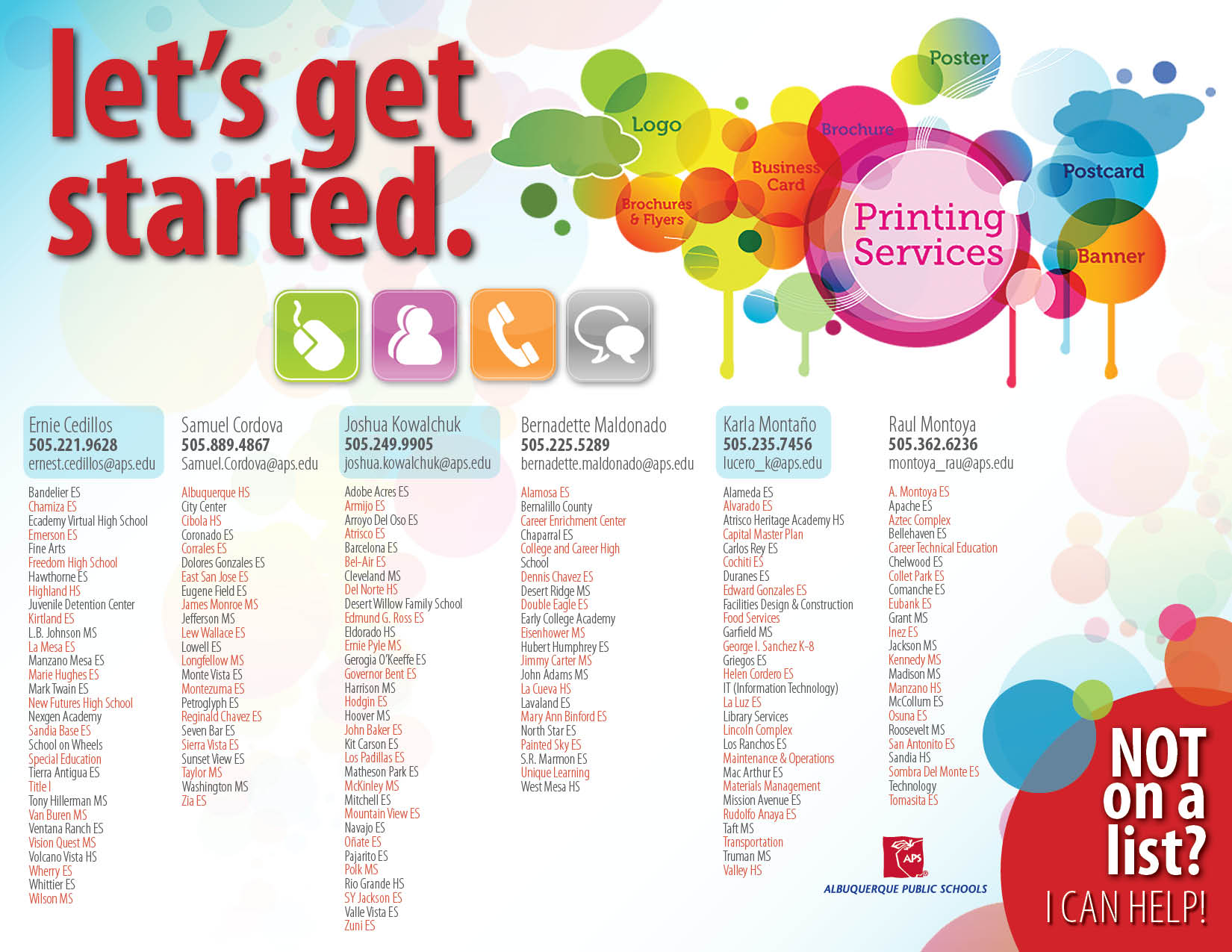 What We Do