Technology
APS IT Customer Care handles any technology issues, including passwords, computers, telephones, printers/copiers.
Contact Information
Physical Address:
6400 Uptown Blvd. NE Suite 550 East Albuquerque 87110 Map
Phone: (505) 830-8040
Fax: (505) 830-8081
servicedesk@aps.edu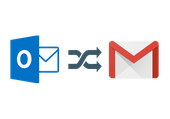 Outlook to Gmail and Google Calendar
All staff will transition from Microsoft Outlook and Exchange to Google's G Suite email (Gmail) and Google Calendar. Staff email addresses will remain the same (doe_j@aps.edu or jane.doe@aps.edu). This transition will take place in June. Learn more about the transition and access resources to help you get started.
Internet Access For Families in Need
Comcast Provides Free Internet for Low-Income Families
APS is helping get the word out about Comcast's Internet Essentials program, which provides inexpensive internet for low-income families who do not have internet access. New customers get the first two months free. For complete details sign up online or call 1-855-846-8376. Spanish-only speakers can call 1-855-765-6995.
For families that can't afford Internet Essentials at their home, APS will sponsor the cost of six months of Comcast Internet Essentials service. For families in remote areas that don't have access to Comcast services, APS will work with them on getting hot spots powered by T-Mobile, again at no cost to the families.
Xfinity Wifi Hotspots
CABQ Wifi on Wheels
Contact the Service Desk
Contact us for technology issues for passwords, APS-approved computer software, hardware, wireless, networks, telephones, and printers/copiers.
To sign in to the Self-Service portal, use your employee ID (e.g. e123456) and your APS email password.
Have the following information ready:
Your name and employee ID number
Calling about hardware? Have this information ready:
Type of computer you're using (Mac or PC)
Hardware model number and APS property number
Physical Address:


6400 Uptown Blvd. NE Suite 550 East Albuquerque 87110

Map
Main Phone:

(505) 830-8040

Email:

servicedesk@aps.edu

Fax:

(505) 830-8081