2023 APS Esports Expo - November 18, 2023
Welcome to APS Esports! Learn about upcoming events, the teams, the games, coaching information, and how to get involved.

2023 APS Esports  Expo – November 18, 2023
The 2023 APS Esports Expo will be held on Saturday, November 18, 2023 at the Berna Facio Professional Development Center from 10 am - 2 pm. This is an all-ages community event held annually to demonstrate to our community how esports positively affects our students in many ways. There will be games set up for community play including Rocket League, Super Smash Bros, Mario Kart, Madden, and more. Pepsi will provide beverages and Dion's Pizza will provide a variety of pizzas. Come and see the positive impact esports has on APS students and how scholastic esports teaches them to game, grow, and lead!
---
Important Dates
2023
November 18: Annual APS Esports Expo
2024
January 10: Registration Deadline for NMAA Spring Championship Season
January 22: Mandatory Rules Clinic for Coaches
January 23: Regular Season Start Date for 2024 Spring Championship Season
April 18 – 20: 2024 NMAA State Esports Championships
---
APS Esports Awards 177 Scholarships, Ensures Equity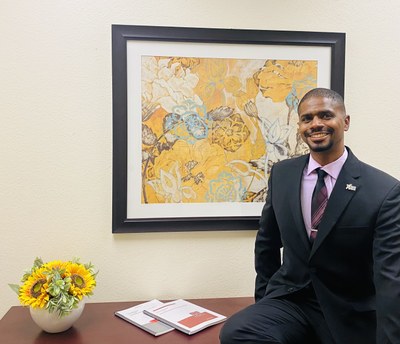 When Dr. Richard Bowman brought esports to APS five years ago, he wanted to ensure that all students who had a desire to participate would be allowed to do so without the burden of paying fees to participate in the New Mexico Activity Association's Championship Season. Annually, he has kept this commitment to our high school students, who have had the opportunity to compete in the state finals at no cost. 
This year, 177 students applied for this annual scholarship, and were awarded coverage of all PlayVS fees required to compete. Dr. Bowman's continued commitment to equity and engagement in esports district-wide is demonstrated in quotes from esports student scholarship applications:
"As an introvert, esports help me stay safe and gives me a social outlet." -Nick
"Esports Club is my safe place and I feel comfortable here." -Gabe
"Esports allows me to grow many skills such as communication, dedication, and teamwork." -Aiden
"Esports keeps me mindful of my grades and the way I present at school." -Ella
"Esports is a motivator to keep my grades high." -Trevor
"APS Esports is very inclusive to everyone." -Cole
"Esports improved my communication and teamwork skills, and it helped with critical thinking and logic." -Peter
Supporting New Mexico Esports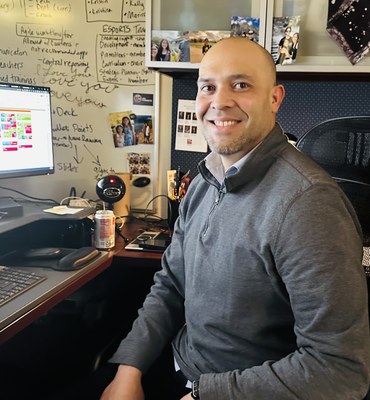 The New Mexico Scholastic Esports Federation (NMSEF) was formed on October 1, 2021, as a statewide affiliate to implement scholastic esports programs for all New Mexico schools and students, and to work with state esports leaders to incorporate strategies for learning and career pathways through curriculum development. This partnership will help bridge curriculum, career pathways, and the "Play to Learn" philosophy through esports.
Working with the New Mexico Public Education Department (NMPED), a STARS Code was given for an esports class, and APS Curriculum and Instruction approved the class to begin in the 2023/2024 school year, beginning in high school. Aaron Jaramillo, APS Esports Curriculum Specialist, has been working with C & I to present curriculum course outlines for schools in APS and throughout the state.
Esports continues to be a positive force in the lives of our students with multiple reported benefits, including player socialization, problem-solving, and strategy skills, critical thinking skills, social-emotional learning, and now the added benefit of connecting play and learning through an esports curriculum.
About the Games
League of Legends
League of Legends is a Multiplayer Online Battle Arena (MOBA) where two teams of 5 players control "Champions" to battle against each other in a race to destroy the other's base.
Gameplay takes place in an arena that has 3 main avenues for reaching your opponent's base called "lanes." These lanes are protected by mobile waves of computer-controlled creatures called "minions" as well as stationary defenses called "towers."
League of Legends requires a high level of individual skill to beat your adversary in lanes as well as expert teamwork in order to win the overall game.
As with most sports, League of Legends teaches the players teamwork, communication, strategy, critical thinking, and enhances their motor skills.
Rocket League
Rocket League is essentially soccer that is played with cars - but ramped up to 11!
Like soccer, your objective is to propel a ball into your opponent's goal to score points, but the similarities stop there.
Each player controls a souped-up car that uses rocket boosters that enable them to perform crazy physics-defying stunts to outplay and outwit their opponents.
As with normal soccer, Rocket League requires lots of individual skill as well as coordinated teamwork in order to win. Communication is also a key factor for a successful team.
SMITE
SMITE is a MOBA similar to League of Legends mixed with a history lesson! In SMITE you play as a mythical figure from history or ancient religions. Choose a hero from ancient Greece, a beast from Norse mythology, or a god from the Egyptian pantheon. Learn about other cultures, myths, and legends while you enjoy the fast-paced 3rd person action of SMITE.
About Esports
What is Esports?
Esports, like traditional sports, is a competition between individuals or teams. These competitions, however, don't take place in a field or on a court. They take place in video games!
Games come in all styles and varieties, from 1 on 1 fighting games where fast reflexes and individual skill is paramount, to 5 vs 5 MOBA where teamwork and communication are vital to taking home the win!
While it's easy to equate playing video games with sitting alone in a dark basement, don't be fooled! Our players attend organized practices where they learn how to communicate with teammates, strategize with coaches, socialize with friends, and improve motor skills through hours of practice.
What are the benefits of Esports?
If you're wondering how playing video games could be beneficial - don't worry! Lots of people have this same question when they first hear about esports.
Studies have shown that students who participate in organized video gaming events, like esports, benefit in several ways:
Improved students' spatial awareness
Multitasking
Fast-paced decision-making
Teamwork
Communication
College scholarships opportunities
STEM opportunities
Pathway to college
Most importantly, esports can also function as a way to help students who have trouble fitting in find an outlet. This can lead to huge improvements in those students' social lives, behavior, and grades.
Did You Know?
Esports is now an NMAA-approved activity
200+ higher education institutions offer scholarships to players
$15 million worth of scholarships were awarded to esports players last year
589 million people will watch esports by 2020 on live-streaming platforms
Future of Esports
While some form of video game competition has been around since Pong was first created in the early 1970s, esports has only been around in earnest for about a decade. Esports competitions have grown from a few dozen players and spectators in a warehouse to being live-streamed to hundreds of millions worldwide! In-person events are attended by hundreds of thousands of fans each year and as of 2019, there are 2 dedicated esports arenas, one in Los Angeles and one in Las Vegas.
While all of that sounds exciting, the really good news is that colleges around the world have started offering scholarships for students to play esports on their teams. In 2018 there were around 200 colleges that offered a combined $15 million in scholarships for playing esports, with the average student receiving about $4,800 a year! Colleges are also creating new curriculums around the esports industry, which is estimated to exceed $1 billion annually by 2020. Some colleges are offering courses and programs in esports management, marketing, and business, as well as established programs such as video game design and computer programming.
Our Mission and Vision
Mission
APS Esports is committed to offering our high school students the opportunity to participate in esports by providing an equitable playing field across the district, a platform for educational and personal growth, and skills needed for career and life.
Vision
Through esports, we will help our students realize their full potential by providing inclusion, enabling collaboration, improving confidence, inspiring excellence, and preparing them to become caring individuals and global citizens.
Learn More about Esports
Want esports at your school? Interesting in coaching or a volunteer? Just have a question?
Email us at esports@aps.edu!
You can also visit NMAA Esports for information about esports statewide, or our Esports Google site for more information.
Contact Information
Main Phone: (505) 830-6846
Email: esports@aps.edu
Mailing Address:
P.O. Box 25704 Albuquerque, NM 87125-0704
Physical Address:
6400 Uptown Blvd. NE Suite 520 East Albuquerque, NM 87110 Map