Who We Are


Through inspired philanthropy and community support, the APS Education Foundation seeks to make a real difference in the lives of students and teachers of Albuquerque Public Schools.
Mission:
The APS Education Foundation is a 501 (c)(3) non-profit organization established to promote private support of the district and its students. In partnership with Albuquerque Public Schools, we promote and garner financial and in-kind resources to provide students with the opportunity to succeed. We also mobilize resources and develop community partnerships to support excellence in APS.
The Albuquerque Public Schools Foundation was established in 1995 when a national group wanted to "gift" the district with funds for teacher professional development. The Foundation was formed as a 501(c)(3) not-for-profit corporation in order to accept and manage this donation.
Today, the APS Education Foundation solicits, receives and manages private donations which fund a wide variety of programs and services within the Albuquerque Public School system. Since 2010, the Foundation has worked to provide money for in-classroom grants through a program called the Horizon Awards. Currently, we have placed more than $2.5 million into classrooms and schools through APS.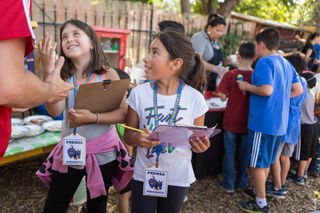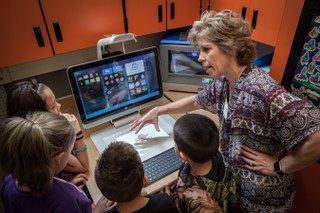 Private support often makes the difference between excellence and mediocrity in public education.  Local taxes and state support provide the basic needs for our schools, but through the years this funding has not been able to keep pace in helping to provide for the best possible education for all students. 
We are committed to supporting the Superintendent's Big 5: Early Learning, College and Career Readiness, The Whole Child, Attendance, and Community and Parent Engagement.