The Superintendent's Cup
The 2020 Superintendent's Cup was held September 3rd at Sandia Golf Club
The Superintendent's Cup Golf Tournament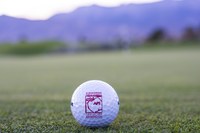 This annual event brings together local captains of industry, APS leadership and golf lovers everywhere for an important reason - to support our students.
In 2019, the tournament raised just shy of $75,000 to fund innovative programs in the 2019-2020 school year.  Due to the COVID-19 pandemic, the 2020 tournament was postponed from its summer date, but the funds raised are needed now more than ever.  Our educators need the community's support as they face new challenges presented with educating our students while keeping our community safe.  
The Superintendent's Cup Golf Committee worked diligently with the team at Sandia Golf Club to create a tournament that was safe for golfers and volunteers.  Each team had their own tee time to allow for social distancing guidelines, and the Westwind Landscape Golf Ball Drop was shared on social media so the entire community could get involved!
Please reach out to Lawren McConnell at lawren.mcconnell@aps.edu for any questions you may have about contributing the mission of the Foundation!  
2020 Tournament Results  
Men's Longest Drive: Austin Treadwell
Women's Longest Drive:  Nila Moore
Men's Closest to the Pin:  Ty Stacy
Women's Closest to the Pin:  Sonja McColloch
2020 Tournament Winner:  Five J's Auto Parts