The Superintendent's Cup
The 2019 Superintendent's Cup will be held on July 18th at Sandia Golf Club

The Superintendent's Cup Golf Tournament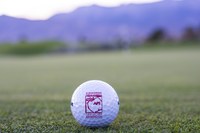 This annual event brings together local captains of industry, APS leadership and golf lovers everywhere for an important reason - to support our students. This year's tournament will again be presented by B&D Industries and is scheduled to be held on July 18, 2019 at Sandia Golf Club.
If you would like to learn more about getting involved in the 2019 Superintendent's Cup click the link below.  You may also contact Lawren McConnell at Lawren.McConnell@aps.edu or 505-855-5273 to secure your 2019 sponsorship!


2018 Tournament Results 
Women's Longest Drive 
Laina DeVore
Men's Longest Drive
Sean Gallogly 
Women's Closest to the Pin
Julie Baldridge
Men's Closest to the Pin 
Joe Dillon 
AM Flight First Place:  B&D Industries
Craig Chiado
Clinton Beall
John Dufay
Ron Allen
PM Flight First Place:  Poms & Associates
Rick Barela
David Poms
Marcus Quintana
Sammy Quintana 
TOURNAMENT WINNER:  B&D Industries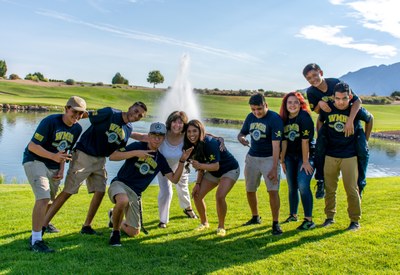 CLICK HERE TO VIEW PHOTOS FROM THE 2018 SUPERINTENDENT'S CUP
Thank You

The APS Education Foundation Board of Directors, the 2018 Superintendent's Cup Golf Committee and the APS Education Foundation staff have so many to thank for making this event possible for its 7th year.
This tournament is presented by our extended family at B&D Industries.  We want to thank Troy, Clinton, Jaime, Katie, and EVERYONE at B&D Industries for working with us to host the Superintendent's Cup (aka "SuperCup").  We also want to thank all our exclusive sponsors who added a bit of their own flair to the tournament, either by sponsoring the carts, flags, the golfer gift or sponsoring the silent auction! 
To all our sponsors, golfers and participants… THANK YOU!  We surpassed our goal, and raised over $76,000 for schools and classrooms next year! 
We also cannot raise money without the generosity of our donors, who sponsor this tournament with products and services that drastically reduce event costs all while providing a wonderful experience for all of us.  Thank you Texas Roadhouse for catering the Superintendent's Luncheon and the Superintendent's Cup dinner.  We want to thank PepsiCo for providing all our water and beverages as well as the snacks!  We also want to thank Casa Auto Group for sponsoring the Hole In One this year, Bridgestone for donating high end golf equipment for our drawing and our auction, and XL Sports Photography for providing team photos golfers could take home.  ESPN 101.7 THE TEAM promoted the tournament on air in the weeks leading up to the event and then held a live remote to spread the word about how our community comes together over a great game of golf to support academic achievement each year.  For the first year, our tournament had an official brewery.  Thank you to Rio Bravo Brewing Company for giving our golfers the VIP treatment on event day. 
First thing in the morning, the West Mesa High School Navy JROTC, having received Foundation funding for their STEM initiatives, was ready to help set everything up and welcome golfers.  The Volcano Vista High School Marching Band followed up later by providing a performance during lunch and a sendoff for our afternoon flight of golfers.  Thank you to these students for representing the student body that the tournament is aimed at supporting. 
We want to thank all our volunteers who woke up well before the sun and endured the afternoon heat to make sure the tournament was ready, running, and wrapped up.  We could not do it without you!  We also want to thank Superintendent Reedy and members of APS Leadership and the Board of Education who dedicated their time to thank our golfers (and hand out snow cones!). 
Special thanks to Sandia Golf Club for their hard work year round to make the Superintendent's Cup happen.  No task is too small or large and no question unanswerable.