Our Grantees

APS is the largest school district in the state and 15th in the nation, has been the central source for public education in the Albuquerque community for decades.  APS strives to create excellence in public education and serves every child that walks through the door, all 75,000 of them. Each one has a story.  Many never had a "Aha!" moment in which they found what they were learning in class was applicable to real life.  The APS Education Foundation works as a catalyst to make that connection and serve the emerging needs for over 143 APS schools.  We are devoted to supporting a wide range of programs to let all of our students explore interests and passions through new experiences.  The motto we live by is to ensure students have the opportunity to succeed the minute they enter APS to the moment they walk across the stage as a senior.
During the 2020-2021 school year, one of the most challenging in our history, the APS Education Foundation awarded 79 grants totaling over $316,500.  These grants fund projects and programs across all academic content areas.  They also support social emotional learning, community and family engagement and so much more.
---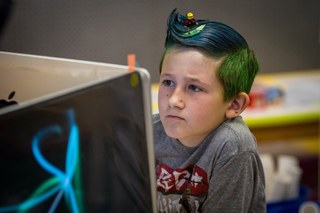 Amount Awarded: $99,533
Amount Requested: $139,770.36
Funded: 31 out of 42 applications
Students Impacted: 3,466
Programs have a focus of STEM, literacy or fine arts
Amount Awarded: $77,322.80
Amount Requested: $130,957.38
Funded: 33 out of 51 applications
Students Impacted: 5,589
Amount Awarded: $15,000
Amount Requested: $50,000
Funded: 1 out of 2 applications
Students Impacted: 1,334
Amount Awarded: $54,999.20
Amount Requested: $398,715.32
Funded: 6 out of 28 applications
Students Impacted: 7,554
Amount Awarded: $17,988
Amount Requested: $29,138
Funded: 4 out of 6 applications
Students Impacted: 744


Due to the COVID-19 pandemic, the APS Education Foundation was unable to fund any qualified applicants.
Directed by the APSEF Student Board Members
Amount Awarded: $16,557
Funded: ACT Practice Test, AP Exam Fees, and Varsity Scholarships
Students Impacted: 250
Due to the COVID-19 pandemic, the APS Education Foundation was unable to host Gold Bar 2021.

Amount Awarded: $35,083
Students Impacted: 1595