Prepare in Class
Resources to begin your ecology class unit and prepare your 5th grade students for their Ecology Field Program.
Start Your Ecology Unit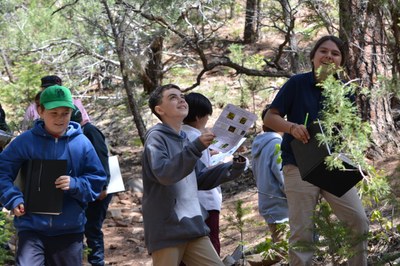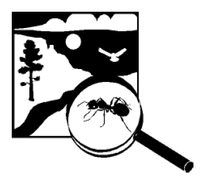 Ecosystem Explorations:
This curriculum is an in-depth exploration of ecosystems, for use with 5th grade students before their Ecology Field Program at the SMNHC. 
Over the course of 7 lessons, students create science journals, learn about components and energy flow in an ecosystem, make an ecosystem in a bottle, explore life zones and ecosystem changes, and discover where their food comes from. Lastly, they get ready for their SMNHC program.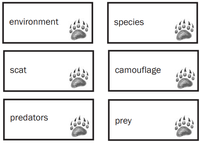 Mini Curriculum:
This collection of 5 lessons will give your students a head start to help them get more out of their Ecology Field Program. They don't take up a large amount of class time, and include learning about key vocabulary, ecosystem connections, waste and how to deal with it, and forest fires. 

Mud Spring Loop StoryMap:
Go on a virtual hike at the SMNHC and learn about wildlife, forest fire, geology, and more while visiting features along the way. This may serve as a good way to prepare students with what to expect when they come, or as a way to review and learn more after their Ecology Field Experience.
Check out a kit full of activities, specimens, and lessons to prepare your students for their Ecology Field Program.
Test your students' knowledge of ecosystem concepts before and after their Ecology Field Program.