Early Childhood
Early Childhood provides professional development to enhance learning outcomes for young children in the areas of transition to kindergarten, curriculum, instruction, assessment, and leadership to develop a collaborative partnership between the home, school, and community.
Contact Information
Physical Address:
912 Oak St. SE Building M Albuquerque, NM 87106 Map
Phone: (505) 253-0320 Fax: (505) 880-8286


NM PreK is a voluntary program for four-year-olds.
A child must be four years of age prior to 12:00 AM of September 1 and live within the attendance zone of a Title I School. To enroll your child, you will need to contact the school. To learn more about the PreK program, please contact the Early Childhood Office, or at (505) 253-0320 ext. 67082

Early Childhood plays a key role in how public schools serve and support the needs of children birth to age eight. The focus has been to coordinate efforts with leaders across APS departments, the City, County, and State along with national experts to play a noteworthy role in developing a delivery system that is responsive to family needs and that is child-centered. The relationships, programs, and networks that have evolved to date through Early Childhood require a systems alignment and direction from the District that will continue to build on the strengths of these partnerships and lay a foundation for the future growth of early childhood programs and initiatives.
Our vision is to provide a continuum of developmentally appropriate instructional programs and services that support children in PreK-3rd that address the cultural and linguistic diversity of our families.
Our mission is to plan, develop, and implement early care and education (birth to age 8) programs through comprehensive services by developing a seamless system of services for sustainable improvement: infant, ages 3-5, PreK-3rd with emphasis on language, literacy, math, science, technology, and the arts.
Our work is to be a gateway to the community and a support system to schools in providing relevant and timely information related to child development and learning issues specific to the young child.
Essential Functions
Convene and facilitate monthly community early childhood collaborative meetings and action planning
Coordinate district-wide early childhood professional development and provide technical support for district initiatives
Communicate across district departments to ensure alignment with state and district initiatives
Manage NM PreK budget and compliance requirements
Provide technical support to schools to comply with the NM PreK contractual requirements
Communicate and report to PED regarding NM PreK program compliance issues
Represent District at state level on taskforces related to NM PreK and birth to age 8 issues
Respectfully engage families by recognizing and promoting the concept that the parent is the child's first teacher.
Support the District's efforts to communicate early childhood best practices, which address the needs of the whole child, by administering a variety of programs, including: Parent as Teachers, Born to Learn®, and the Nurtured Heart Approach, and by offering parents and schools guidance on best practice
Transitioning Children from home to School.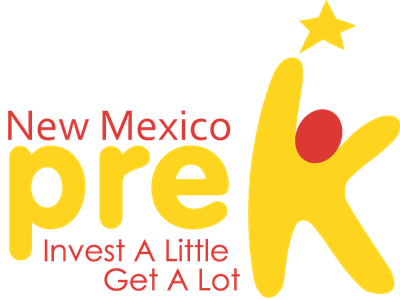 Physical Address:


912 Oak St. SE Building M Albuquerque, NM 87106

Map
Main Phone:

(505) 253-0320

Fax:

(505) 880-8286