Employee Wellness Incentive Program
Log into the Employee Intranet to learn more about the APS Employee Wellness Inventive Program. More resources available in the Wellness at Work dashboard.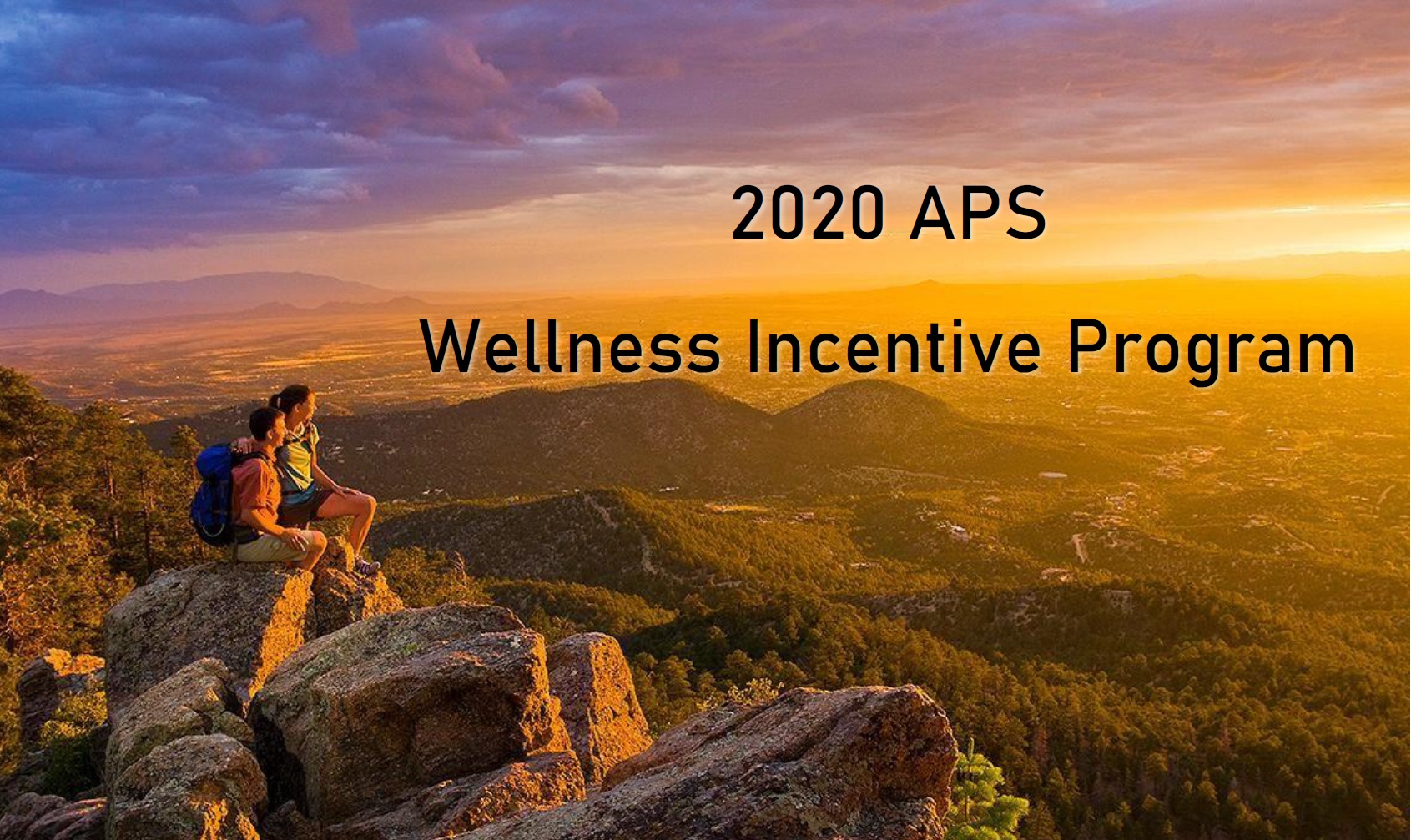 Register Now
2020 Wellness Incentive Program
The 2020 wellness incentive program is a voluntary, tiered point reward system. Complete information on how the program works can be found on the Employee Wellness Intranet page. Please log in to read more.
The Wellness at Work dashboard is your private, online resource for medical consumer information, weight loss and chronic disease management programs.  Wellness activities, events, nutrition plans, physical activity plans, and much more are available.
Login in to create your personal wellness journey!  
Remember, there is no longer a premium reduction for wellness activities in the 2020 calendar year. Changes are in affect January 1-December 31, 2020.