Community Resources
Special Olympics Unified Schools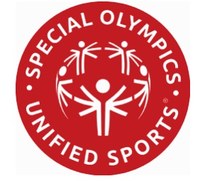 Special Olympics Unified Schools empowers youth and educators to be leaders of change. Through playing and learning, we will create a more inclusive world.
Keep active  with School of Strength. Enjoy these simple and short workouts and stretches to keep our kids up and moving!
Center for Development and Disability

The Center for Development and Disability advances services, research and education for individuals with Disabilities and their families.
Parents Reaching Out

Parents Reaching Out serves families of infants, children and youth with all types of disabilities, as well as New Mexico's Parent Training and Information Center (PTI) funded by the US Department of Education Office of Special Education Programs (OSEP).
Office of Special Education Ombud

The Office of the Special Education Ombud provides comprehensive information, resources, and support to public school students and families navigating the special education system in New Mexico.  
New Mexico Public Education Department Special Education Division Parent Liaison 
Phone: (505)-490-2490
Education for Parents of Indian Children with Special Needs (EPICS)
Learn more about EPICS.
Email contact https://www.epicsnm.org/contact
Phone: 1(888) 499-2070
Best Buddies
Best Buddies New Mexico offers One-to-One Friendship, Integrated Employment, and Leadership Development programs for individuals with and without disabilities in New Mexico.