Facilities Photos
Photos of our buildings, grounds, and other amenities at the SMNHC.
SMNHC Museum Outpost
A one-room museum at the SMNHC, an outpost of the New Mexico Museum of Natural History & Science.
Our museum contains many specimens found here in the mountains, and ones on loan from the New Mexico Museum of Natural History & Science that we are an extension of.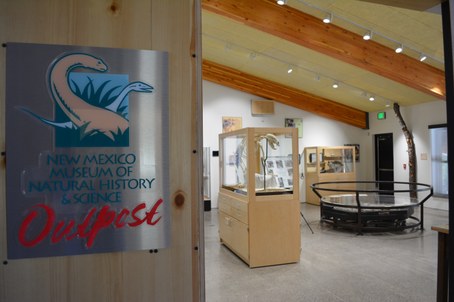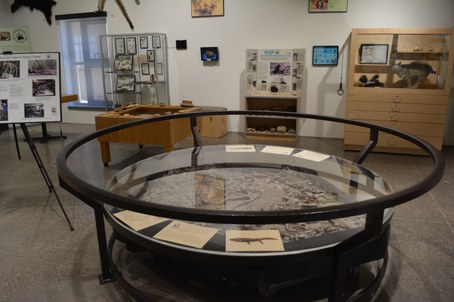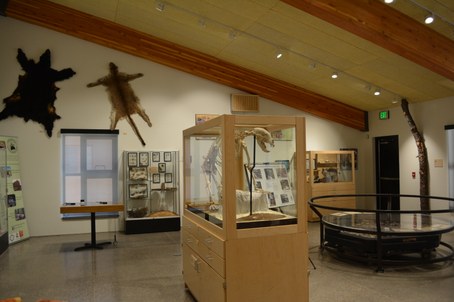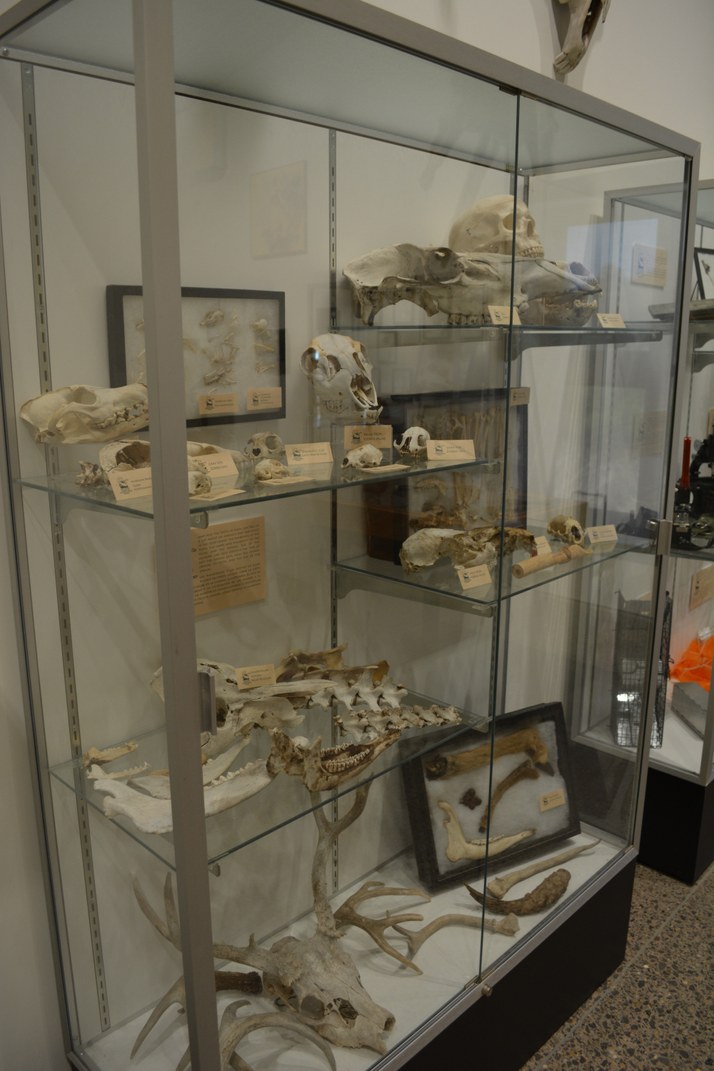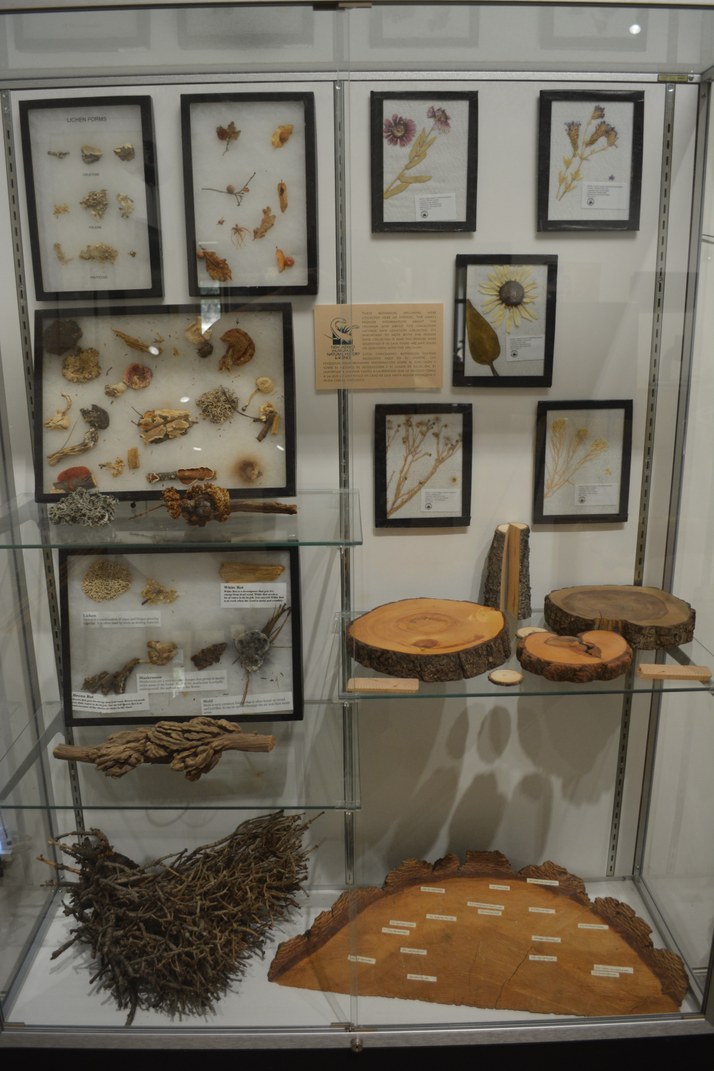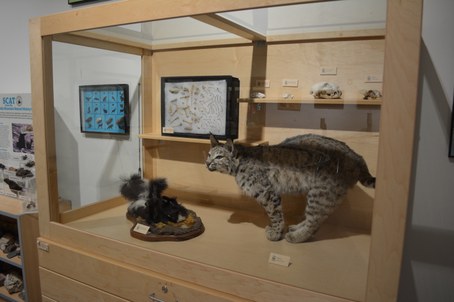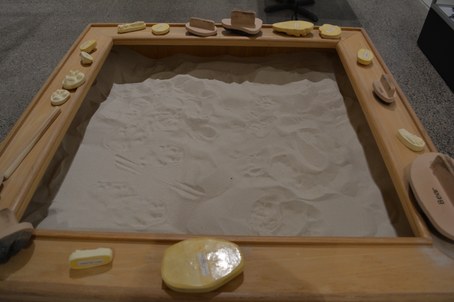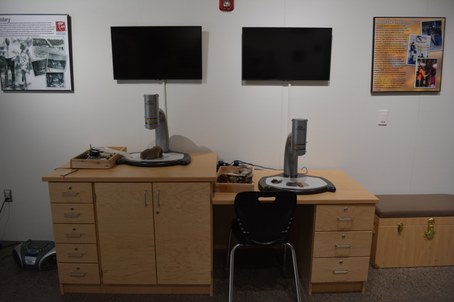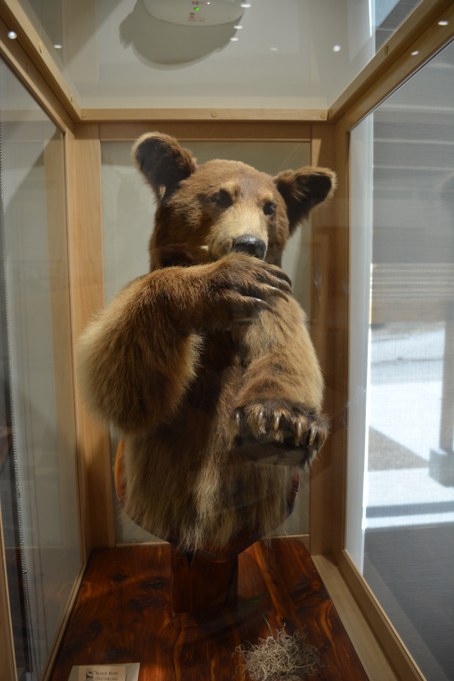 Outdoor Classrooms
Outdoor classrooms and bench areas at the SMNHC.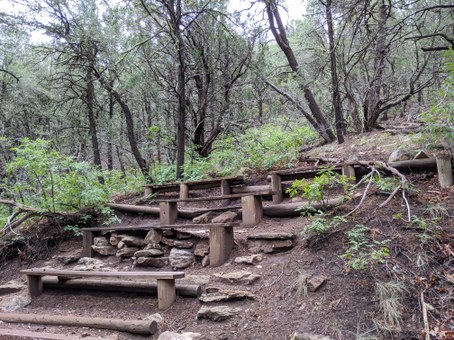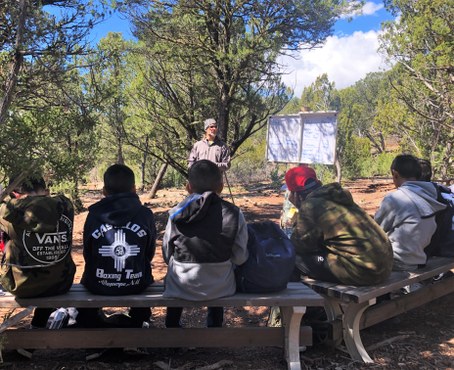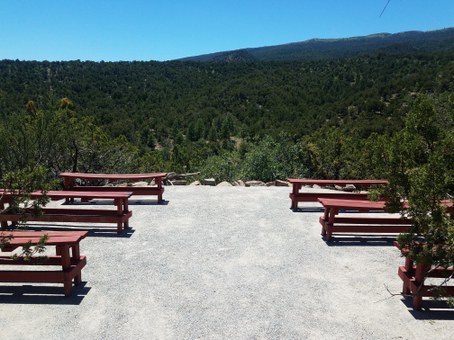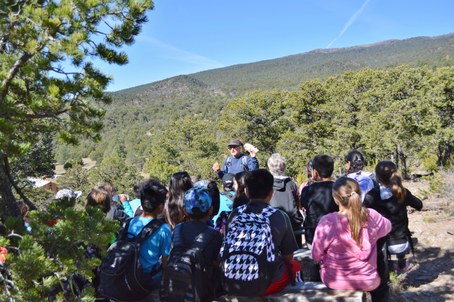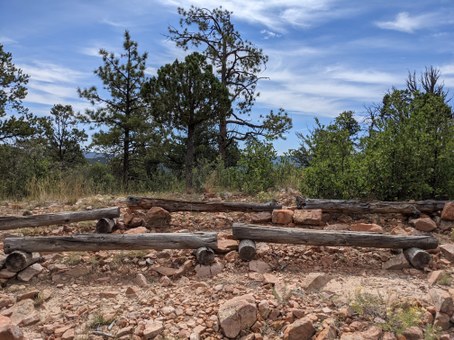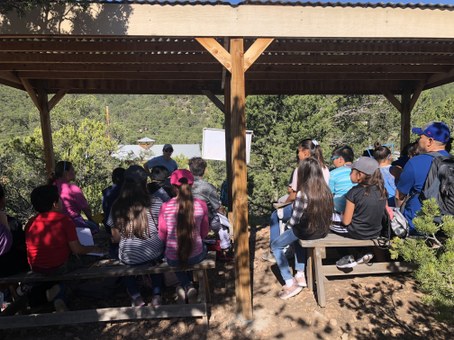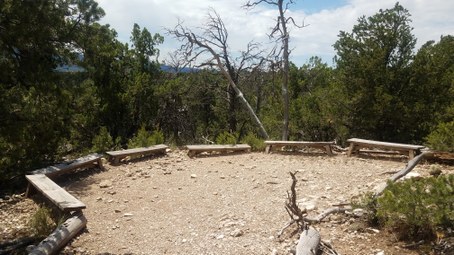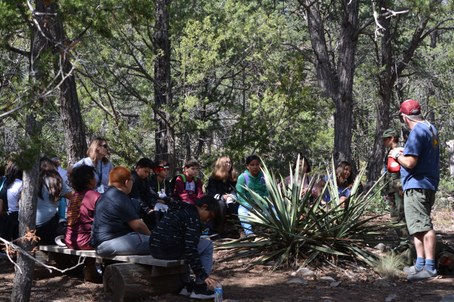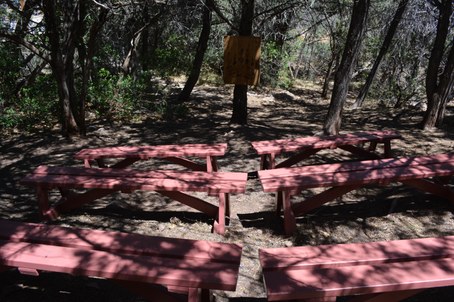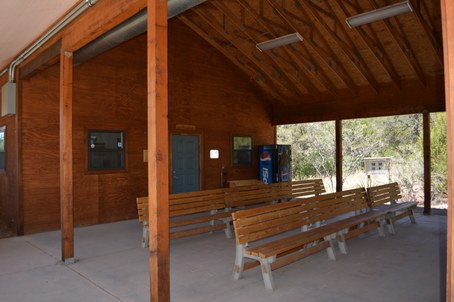 Trails at the SMNHC
Photos of our trail network and groups hiking on them. Half of trails are on APS property, and half go onto Cibola National Forest land. There are approximately 7 miles of trails.
Please be aware: Members of the public may not access the trails on our Albuquerque Public Schools property (except as part of scheduled classes, groups, or on special public days).
Visit our Trails page for a map and to take a virtual hike on our Mud spring loop trail.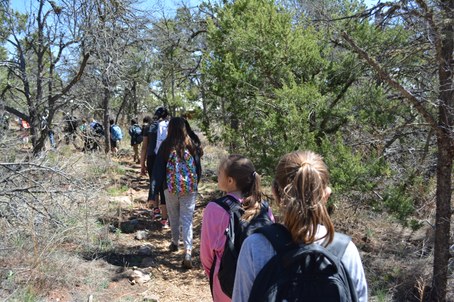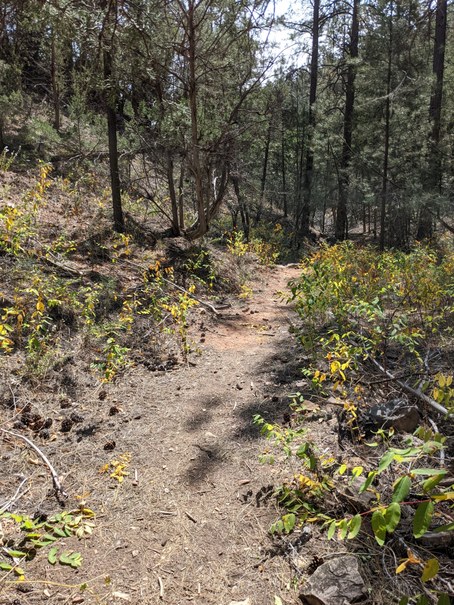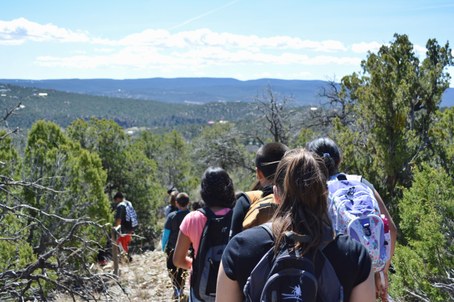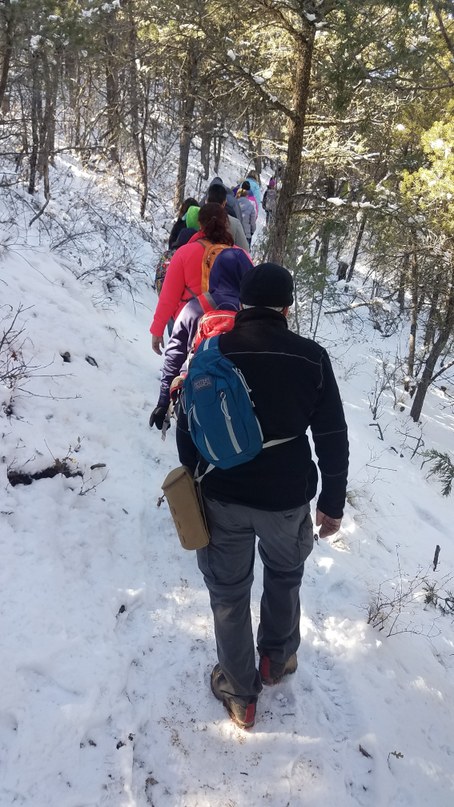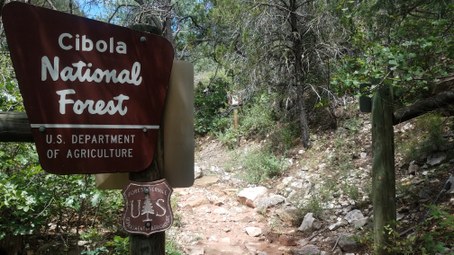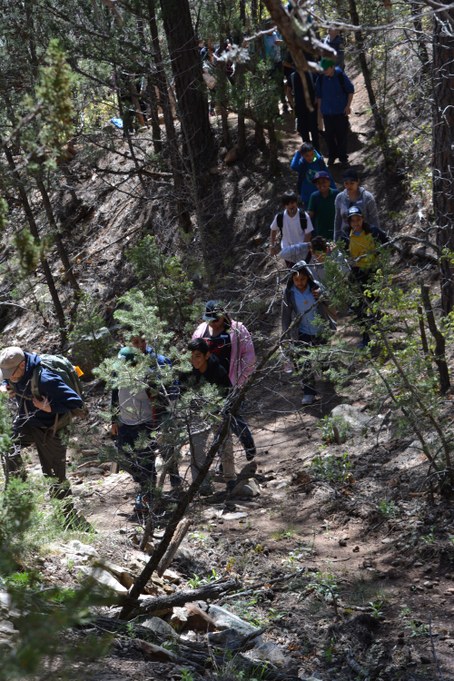 A few trails are accessible to wheelchairs and those with hiking difficulties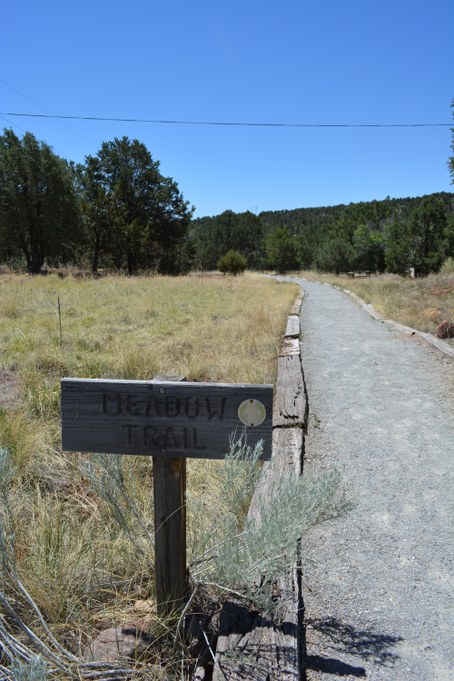 SMNHC Lab
The SMNHC lab is equipped with lab tables, glassware, microscopes, and space for lab activities and research.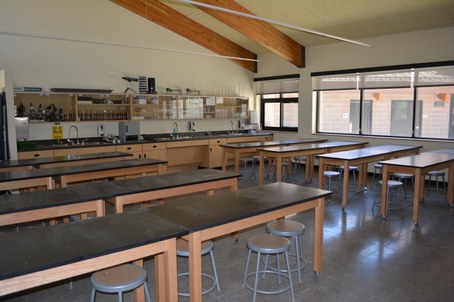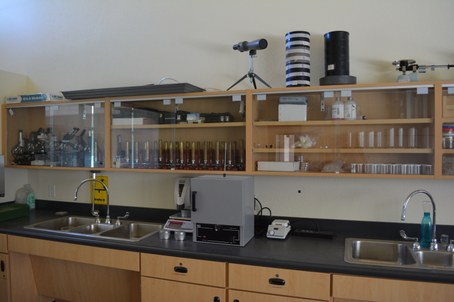 SMNHC Picnic Areas
The SMNHC has 6 picnic areas near buildings for students to have lunch in our outdoor setting.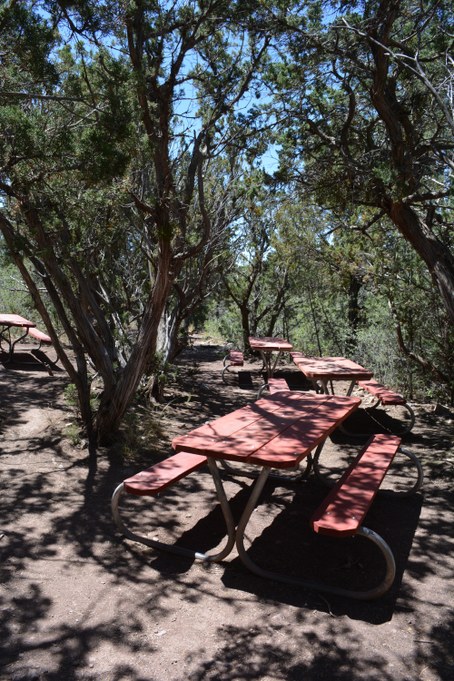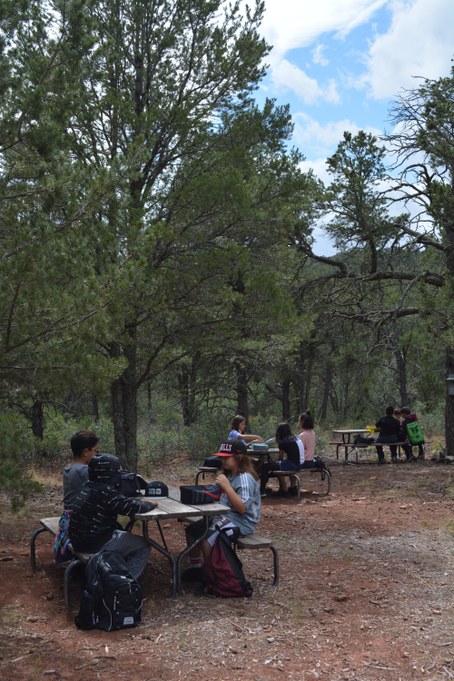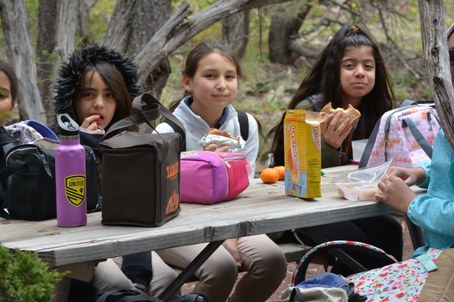 SMNHC Classrooms and Multi-Purpose Room
The SMNHC has 3 dedicated indoor classrooms, plus a large multi-purpose room that can be divided into 2 additional classrooms.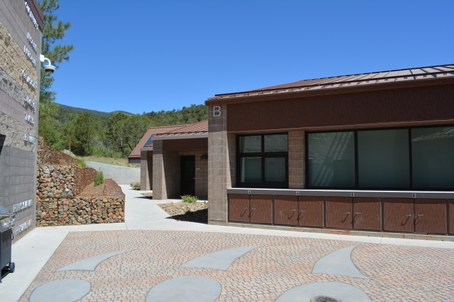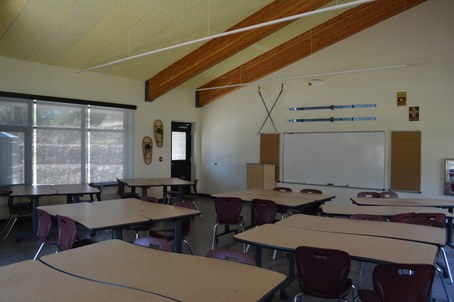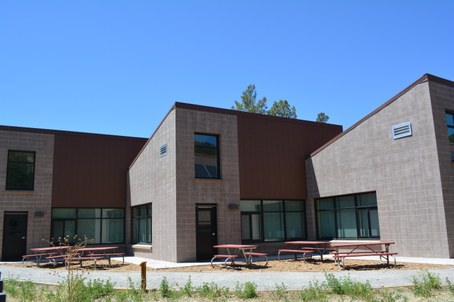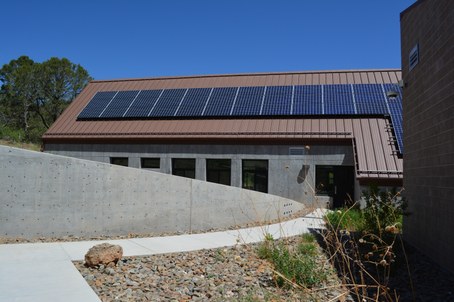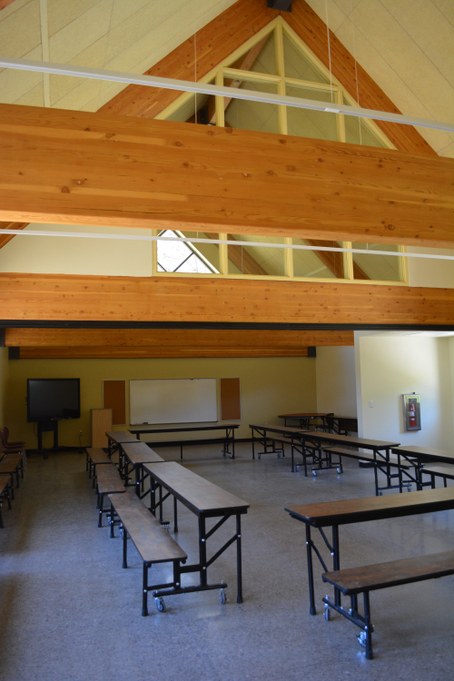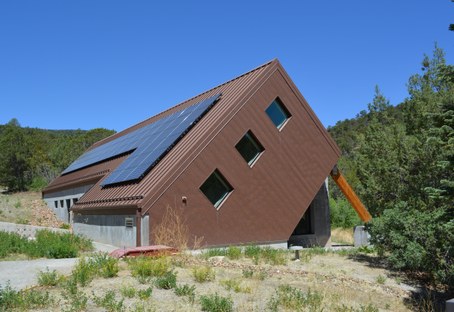 SMNHC Conference Room
Conference room at the SMNHC.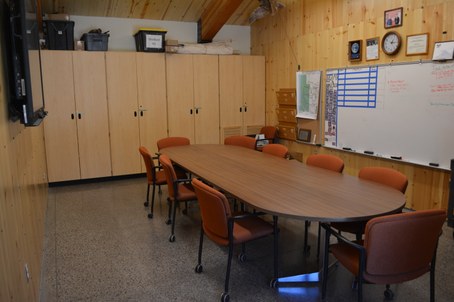 SMNHC Bird Blinds
Two bird blinds at the SMNHC- one is also an outdoor classroom with trail camera and wildlife drinker.