2016 Year-End Report
Our mission is to partner with the schools in creating environments conducive to student success by providing purposeful, comfortable, aesthetic, clean, safe, and accessible learning and activity spaces in meeting academic achievement goals.
Contact Information
Physical Address:
915 Locust SE Lincoln Complex Albuquerque 87106 Map
Phone: (505) 765-5950 ext. 0 or 200
Fax: (505) 243-0821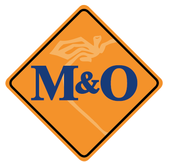 This Albuquerque Public Schools' Maintenance and Operations (M&O) Year-End Report recaps the Division's key achievements and well as challenges faced during the 2015-16 fiscal year. In providing transparency to taxpayers, parents, students, APS personnel, and the general public, this document is posted in its entirety on the M&O website.
While this annual Report summarizes M&O's many initiatives in preserving structural and systems' integrity, appearance, safety, and security of the District's schools, support facilities, and grounds, it also repeatedly stresses that M&O's purpose is the support of students' academic success. Delivering environments that advance education is the driving force behind all of M&O's efforts. In the case of a school system, the maintenance and operations function extends far beyond the straightforward care for buildings; M&O's priority is irrefutably the students housed in those facilities and their purpose — learning.
Overview of Maintenance and Operations
Work order history 2007 – 2016
M&O budget history 2007 

– 2016

M&O expenditures by school cluster 2007 

– 2016
New Division Wide Initiatives and Highlights in 2015-16
APS saved $2 million in preventive maintenance work led by an automation work order system
M&O improved FMAR scores due to new PSFA provided opportunity
M&O grew preventive maintenance work orders by 37.8%
Increased legislative funded projects substantially multiplied M&O's workload
M&O crews worked around the clock in cleaning up extreme vandalism
Graffiti increased for the first time since 2007
Materials Management Warehouse moved under the M&O umbrella and organization
M&O Wellness Works Program is beneficial pilot and was expanded in 2015-16
Progress made in tackling deferred maintenance
Utility costs were under budget for third consecutive year
M&O continued to rank in top 5% by the CGCS's annual survey
2016 Preventive Maintenance Management Plan complete and accepted by PSFA
Variable frequency drives updated at Alice and Bruce King Educational Complex
City Center replacement of electrical distribution completed through Phase III
Energy Conservation Program Update and Highlights
Summary of Water and Energy Conservation Committee
District's energy goals are ambitious
The Energy Team has realized energy conservation success
Data drives the Energy Team's work
New Energy Center became operational
Utility submeters installed in new buildings are identifying problems
Photovoltaic panels were installed at 10 sites
District received AEE Region IV Institutional Energy Management Award
APS recognized as a Better Buildings Challenge Partner and presented at the annual summit
District systematically improved boiler efficiency by 11.3% per boiler
Internet-enabled controls were installed at select school sites
New design standards for solar water heaters in new construction were adopted
Powered down electricity during spring and winter breaks saved $95,760
Consolidation of summer school saved $345,840
Replaced inefficient heating and cooling controls in portable classrooms
PNM recognized (awards) APS in two energy savings categories
PNM sponsored Building Tune-Up program launched at five locations
APS captured $188,201 in PNM rebates
Natural gas, electric, and water usage held steady
Waste Management sponsored program saved 750 tons of recycled materials
Alice and Bruce King Educational Complex paper recycling program saved materials and costs
Community's facility use program helped recover approximately $300,000 in operation costs
Community summer programs consolidated
M&O negotiated a sizable reimbursement water utility
Reduced irrigation surcharges by 30%
In spite of using more water, APS paid less
M&O working with FD+C on irrigation systems at new construction sites
Gray water system was installed at Alameda Elementary School
APS earned $9,704 through ABCWUA rebate programs (new construction sites)
Energy Conservations Education Initiatives
Energy conservation is included in schools' curriculum
Conservation and Education Specialist participated in the development of the Energy Center
M&O "EnergyWise" brochure was drafted and published
Conservation and Education Specialist guest taught in classrooms
Two teacher workshops taught "teaching energy conservation"
Del Norte High School received National Energy Achievement Award
Conservation and Education Specialist directed summer hibernation campaign
M&O Department Highlights
Profiles, fiscal year accomplishments, and future goals presented for M&O's eight service departments
Facing Ongoing Challenges and Looking Ahead
Operational budget cuts will continue to be challenging
Recruiting skilled workers is out of reach
Lowering Peak Demand Charges critical
Make current energy and other programs more sustainable and automatic
Focus on preventive maintenance
Close the gap between all work orders and job completion
Continued support of the APS Academic Master Plan