2021-2022
Albuquerque Comic Con 2022
Friday, January 14, 2022 to Sunday, January 16, 2022
Add to Calendar
More event details
APS Esports will be featured guests at the 2022 Albuquerque Comic Con in a collaborative effort to introduce Esports to our community
For 11 years Albuquerque Comic Con has presented an awesome celebrity-studded event that has the distinction of being the largest and longest-running convention in New Mexico. This year, in sponsorship with Xfinity, Albuquerque Public Schools (APS) Esports will be featured guests at the Albuquerque Convention Center event in a collaborative effort to introduce Esports to our community on January 14, 15, and 16, 2022.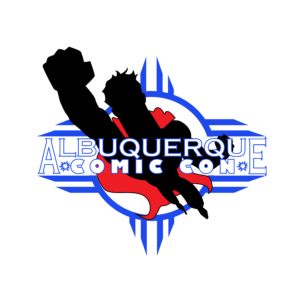 Here, Movie/Comic/TV stars mingle with guests, and Cosplayers (costumed role-players from anime, cartoons, tv series, and video games) amidst vendors and others in what has been called the ultimate Comic Convention. Pre-Covid, there were approximately 27,000 attendees at Comic Con, and ticket sales point to a large crowd this year.
Panelists from APS and from around the state will present topics as diverse as the benefits of esports, the emerging power of scholastic esports, shoutcasting, and college and career options for students. Panels discussions will include students and state leaders who will talk about the role of women in esports, preventing toxicity in gaming, and the use of crazy memes, such as "I woke up and chose violence," and usernames like Studded Muffin.
As added incentive to learn about APS esports and how it benefits students, Xfinity will provide an amazing selection of prizes that every panel attendee has a chance of winning, including a Samsung Odyssey Gaming CRG5 Series 24" LED Curved FHD FreeSync Monitor and a CyberPower PC Gamer Master Gaming Desktop, AMD Ryzen 7 5700G, 16GB Memory, NVIDIA GeForce RTX 2060, 1TB HDD + 500GB SSD.
Other prizes include a Razer Cynosa V2 Gaming Keyboard with customizable Chroma RGB Lighting, a Razer DeathAdder Essential Gaming Mouse with 6400 DPI Optical Sensor, a Razer BlackShark V2 Gaming Headset with THX 7.1 Spatial Surround Sound.
Featured panelists include Esports Leaders from NASEF (North America Scholastic Esports Federation), NMAA (New Mexico Activities Association), NMSEF (New Mexico Scholastic Esports Federation), University of New Mexico Esports, New Mexico Tech Esports, Sig Fit, and esports students from APS and other schools in New Mexico. Coaches and students will discuss and debate a wide range of topics with plenty of time for Q & As and interaction with attendees.
Important Links
Contact Information
Contact information is not available for this calendar listing.
Location
Albuquerque Convention Center
401 2nd St NW, Albuquerque, NM