Guidelines
The COVID guidelines below were for the 2021-2022 school year. New guidelines for the 2022-2023 school year are being determined by APS and will be posted as soon they are available.
These guidelines are subject to change depending on the spread of the virus and revised public health orders. Please do your part so we can slow the spread and continue in-person learning.
We will regularly update our students, staff, families, and community on teaching and learning during the pandemic. Your best sources of information are the APS website and your child's school.
Plan for Enhanced COVID-Safe Practices
When a school reaches a 3% positivity rate among students and staff during a two-week period, district personnel conduct a site visit and meet with school administration to ensure compliance with current COVID-safe practices and provide recommendations for enhanced mitigation strategies.
When a school reaches a 5% positivity rate among students and staff during a two-week period, additional precautions will be taken to help reduce the spread. 
Masks No Longer Required 
Albuquerque Public Schools lifted its mask mandate on Thursday, Feb. 17. Students and staff may choose to continue wearing masks, but they will no longer be required. Learn More
Social Distancing 
Social distancing of 3 feet for students and 6 feet for adults is recommended when possible.
Buses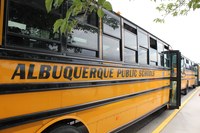 Buses will run as usual.
Masks are optional on buses.
When possible, only two students will share a seat on the bus. 
Technology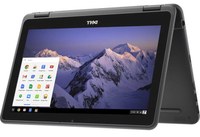 Students will be issued Chromebooks or iPads (if they haven't already), which they will use daily as tools for learning. They are expected to bring their devices to school every day along with their other school supplies. 
Remote Learning 
Families who prefer their students learn remotely may enroll them in eCADEMY K8 or eCADEMY High School. The schools offer a completely online, full-time, year-long comprehensive educational program.
Related Links
School Meals

All students can get free breakfast and lunch at school this year. 
5-day meal packs will be available for pick up for eCADEMY students only from 2:30-3:30 p.m. at APS Food and Nutrition Services, 800 Louisiana Blvd. NE. 
Students will be allowed to drink from water fountains, which will be cleaned frequently.
Health
Dress in Layers

Windows and doors in classrooms and schools and air conditioning dampers will be kept open to allow for the circulation of fresh air, which could lead to fluctuating temperatures during the school day. Students are encouraged to dress in layers and bring jackets with them. Students who need jackets, other clothing, or school supplies can get assistance through the APS Community Clothing Bank. Ask your teacher, counselor, or school social worker for assistance. 
Hand-washing
Students and staff are encouraged to make it a part of their practice at school and at home to wash their hands frequently with soap and water for at least 20 seconds. When handwashing isn't possible, use hand sanitizer containing at least 60 percent alcohol. Consider including travel-size sanitizers in student backpacks. 
Vaccinations
APS encourages eligible students, employees, families, and school visitors to get the COVID-19 vaccine. Anyone over the age of 5 is eligible to receive the free vaccine, and those over 12 are eligible for the booster. 
Volunteers and Non-School Personnel on Campus
Volunteers and visitors are currently allowed on school campuses. Please check-in at the office. For more information on volunteering, email volunteer.programs@aps.edu.
Athletics and Activities
NMAA Athletics and Activities
All activities sanctioned by the New Mexico Activities Association are following NMAA guidelines. Currently and in alignment with the public health order, the NMAA is no longer requiring that masks be worn indoors.
Field Trips and Out-of-Town Travel
Field trips are allowed.
Overnight and out-of-state trips also are allowed.
Restrictions for unvaccinated individuals sharing sleeping quarters have been lifted. 
Board of Education Meetings
Due to the changing nature of the public health conditions in Bernalillo County, APS Board of Education meetings will be a combination meeting with board members and public forum speakers having a choice to attend in person at the John Milne Community Board Room or a live virtual meeting.  Presenters and recognitions guests will attend virtually.  Community members may attend in person or access the meeting link through the APS.edu website.