Guidelines
These guidelines are subject to change depending on the spread of the virus and revised public health orders. Please do your part so we can slow the spread and continue in-person learning.
We will regularly update our students, staff, families, and community on teaching and learning during the pandemic. Your best sources of information are the APS website and your child's school.
Technology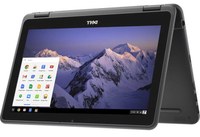 Students will be issued Chromebooks or iPads (if they haven't already), which they will use daily as tools for learning. They are expected to bring their devices to school every day along with their other school supplies. 
Remote Learning 

Families who prefer their students learn remotely may enroll them in eCADEMY K8 or eCADEMY High School. The schools offer a completely online, full-time, year-long comprehensive educational program.
School Meals

All students can get free breakfast and lunch at school this year. 
5-day meal packs will be available for pick up for eCADEMY students only on Fridays beginning Aug. 13 from 2:30-3:30 p.m. at APS Food and Nutrition Services, 800 Louisiana Blvd. NE. 
Students may remove their masks while eating and drinking. They should social distance as much as they can.
Students are encouraged to eat outdoors when possible.
Students will be allowed to drink from water fountains, which will be cleaned frequently.
Volunteers 
Classroom volunteers will be limited at the beginning of the school year and will be at the school principal's discretion. For more information on volunteering, email volunteer.programs@aps.edu. 
Non-School Personnel on Campus 
Schools will give priority for in-person campus services to critical partners such as:
Contracted mental health providers
School-based health centers
School-age childcare programs
Early childhood programs
Tutors
Athletics and Activities
Athletics 
APS is following the New Mexico Activities Association Guidelines for Participation (PDF). The guidelines read in part:  
Masks shall be worn indoors at all times by all persons not fully vaccinated. 
Unvaccinated individuals shall social distance to the greatest extent possible.
Personal athletic equipment shall not be shared by any individuals.
Field Trips and Out-of-Town Travel
Field trips are allowed this school year but should focus on important events and follow COVID-safe practices.
Overnight and out-of-state trips also are allowed.
Only vaccinated students can share a room.
Unvaccinated students must share a room with household members.