Preschool
Choice Check: Preschool
Developing a foundation for a lifetime of learning.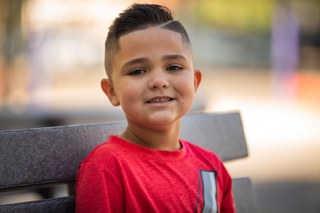 Albuquerque Public Schools Pre-K is a voluntary program for 4-year-olds. Pre-K is being offered at 54 elementary schools in the 2022-2023 school year. To be eligible for the program, students must be 4 years of age before September 1 and live in the APS district. 
To enroll your child, register through ParentVUE. 
If your home school doesn't have an APS Pre-K class, allow the system to default to your home school. You will be added to a waitlist for schools with Pre-K.
Schools with Pre-K Programs
Pre-K Schools (2022-2023)
High Schools with Pre-K
More Information
Pre-K Enrollment: Information on Pre-K enrollment requirements and the process.
Albuquerque Pre-K Programs: Learn about developmental preschool programs, HeadStart (YDI), and programs provided by the City of Albuquerque.
Questions?
For other questions about Pre-K, please call the Early Childhood Office at (505) 253-0320 ext. 67082.