Apply To Be a Substitute
Find information about applying online to be a substitute teacher or educational assistant and where to get or renew your substitute teaching license.

Important Links
APS is proud to partner with Kelly Education, a leading provider of substitute teachers to school districts across the U.S. Since our partnership in 2019, we have filled over 83,537 absences increasing fill rates by 30%.  We continue to partner with APS to ensure we have qualified and quality Substitutes Teachers to enhance student achievement.   
About Kelly®
At Kelly, we're always thinking about what's next and advising job seekers on new ways of working to reach their full potential. We're a leading advocate for temporary or nontraditional workstyles because we believe they allow flexibility and tremendous growth opportunities that enable a better way to work and live.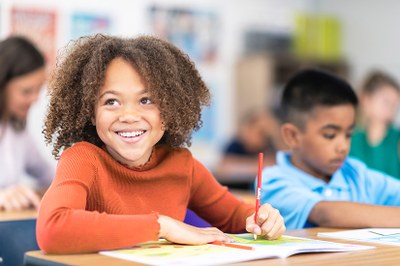 How to Apply to Kelly®
If you are interested in working in our schools as a Kelly Education Substitute or a Substitute Educational Assistant, please contact a Kelly Education Recruiter by phone at (505) 768-6126 or by email at 4219@kellyservices.com.
Why Kelly®?
Looking for meaningful work that enriches the lives of students in your community? At Kelly® Education, we connect passionate people with great jobs in local schools. Whether you're looking to work a few days a week or every day, want to work in a classroom or a non-instructional role—we'll connect you with flexible work you can feel good about. Even if you're new to the education field, our thorough training and orientation will prepare you to be successful.
About SmartFindExpress
Need a Substitute?
Login to the SmartFindExpress website or call at (505) 288-3684 to: 
Enter teacher absences
Obtain a substitute, if needed
Need to Change
Your Work Location?
To change your work location in SmartFindExpress, e-mail your employee ID number and new work location to renee.burger@kellyservices.com
Need Help with SmartFindExpress?
Read the user guide.
Contact your school to speak with a SmartFindExpress operator.
Need to Apply For or Renew a Substitute Teaching License?
Contact the New Mexico Public Education Department at (505) 827-1436 for information on applying or renewing a substitute teaching license.
Tweets by @KellyEducation
Tweets by @KellyEducation