New Building is a Hit at Wherry Elementary
Classroom and art room facility replaced aging portables.
The new art and music classroom was highlighted during the opening celebration at Wherry.
Among third graders surveyed, the new classroom building at Wherry Elementary is a big hit. 
Albuquerque Public Schools held a brief celebratory ceremony Tuesday, Jan.22, to formally mark the opening of the building that students and staff have been using since the beginning of the school year. A third grade class attended to represent students, and they responded enthusiastically when asked by adults in the room what they thought of the new facility. 
"Teachers feel valued, and students feel like the community really cares about them by providing this new building," Principal Kathy Harper said.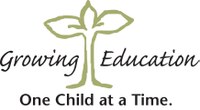 The $4.9 million building features a brightly-lit art and music room with windows on three sides to let natural light in, as well as eight classrooms used by second and third grade classes. A new playground, amphitheater, parking lot and student drop-off are included. 
Projects like new classroom buildings are made possible by taxpayer-approved bonds and mil levies. Voters are being asked to consider a $368 million bond and mil levy package in the Feb. 5 APS capital improvements election. 
At 60 years old, Wherry's main building is among the oldest APS facilities, which average about 45 years of age. The school serves nearly 500 students. 
Much of the funding from this election will be directed toward restoring, rebuilding and rejuvenating older school facilities.