Nursing Services Department
Contact Information
Mailing Address:
P.O. Box 25704 Albuquerque, NM 87125-0704
Physical Address:
6400 Uptown Blvd. NE Suite 385 West Albuquerque 87110 Map
Phone: (505) 855-9842 Fax: (505) 848-9461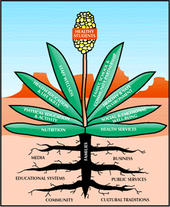 APS Needs School Nurses
If you are a Registered Nurse and interested in working with children, check out our open school positions for position description and requirements.
Click on "certified" positions, then scroll down to the "nurse" listings.
For more information, contact Judith Edwards at (505) 855-9842.
Keeping Students Healthy
Head Lice
Head Lice is a common community problem. Everyone is susceptible to head lice. They can be a nuisance but have not been shown to spread disease. Personal hygiene or cleanliness in the home or school has nothing to do with getting head lice. APS school nurses follow recommendations from the New Mexico Department of Health for identifying students with lice infestations and treatment recommendations.
What happens if a student has lice?
Students diagnosed with live head lice are not sent home early from school. Their parents are notified.
The student can return to school once appropriate treatment has begun.
Routine classroom checks for head lice and parent notification of exposure to head lice are not done by the school nurse unless 3 or more students have identified with active head lice in the same classroom.
Lice removal treatment
APS Nursing does not recommend any specific treatment method for head lice. If you have been unsuccessful in removing head lice, it is best to contact your provider to discuss treatment options.
Medical Cannabis in APS
APS Medical Cannabis Treatment Plan
Medical Cannabis in APS Checklist
Nursing News
APS nurses remind students and staff to wash their hands.
Posted October 13, 2014