Powerschool Professional Learning (PPL)
Powerschool Professional Learning & Perform Enterprise platform is the new APS professional development and training platform.
You can access the PPL system by visiting my.aps.edu. You can login to the system by clicking the Powerschool icon in the Employee Resources folder (where ERO used to live - see image below).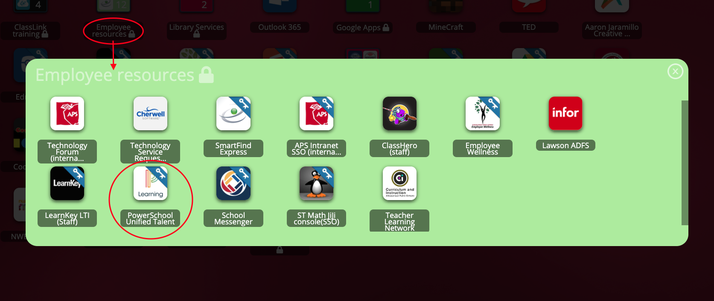 Here you will find professional development and training courses similar to our previous system, ERO. Use the Course Search feature to find a course (see image below).