Strategic Framework
The APS Strategic Plan for Equity, Access, and Success.
Theory of Action
If our students are engaged in high-quality, equity-driven instruction with social emotional learning supports, and the district operates with effective and efficient systems and structures, and the staff and community are engaged, then Albuquerque Public Schools students will graduate prepared for success.
Strategic Framework Quick Links
A Message from Superintendent Scott Elder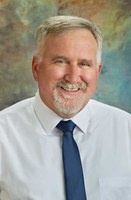 When I first took over as superintendent of Albuquerque Public Schools, I often heard critics say we needed to "change APS," to which I responded, "change APS into what?" I turned to the community for answers. 
Like public school districts across the nation, APS faces a host of challenges, competing priorities, and increasing student needs. Now is the time to consider what we hope for our students moving forward. As we develop goals and initiatives, consider redesigning classrooms and schools, address unfinished learning and unprecedented spending, we seek feedback from families, staff, students, and community partners.
To help gather thoughts, ideas, and concerns, APS conducted a months-long listening tour in the spring and summer of 2021 that included digital surveys and virtual town halls necessitated by a still raging pandemic. Participation by the various members of the APS community was essential to developing the APS Strategic Framework and its aligned COVID-relief spending plan. 
I encourage you to learn about the Strategic Framework, which will guide the district in the coming years. As we put the plan in action, please remember that it is ever-evolving, as is teaching and learning in our district and across the nation, so check back now and again to see what we are doing, and send your feedback. You can send comments to superintendent@aps.edu. We appreciate your support.
Five Pillars Based on Core Beliefs and Values
Equity and access for all students and staff
High-quality, equity-driven instruction for every student
Social and emotional learning
Effective and efficient operations
Staff and community engagement
Our Overall Goals
Albuquerque Public Schools will align the work of schools and departments and create a system of high-quality accountability for instruction, social, emotional and physical health, and safety.
Albuquerque Public Schools will provide equitable access and opportunity in a safe and supportive environment that addresses the individual needs of students.
APS will operate consistent and predictable systems to provide services essential to the mission of supporting our students.
Albuquerque Public Schools will improve all modes of communications to better inform and engage the Albuquerque community invested in public education.