Nursing Services Department
School Nurses recognize the connection between health and learning and are committed to improving student health throughout the district.
Contact Information
Physical Address:
6400 Uptown Blvd. NE Suite 385 West Albuquerque 87110 Map
Phone: (505) 855-9842
Fax: (505) 848-9461
Keeping Students Healthy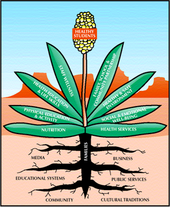 NURSING MISSION
APS school nurses uniquely enhance the educational process for APS students by using standards/evidence based practice to help students achieve academic excellence and promote a quality, safe learning and working environment.
Committed to School Improvement
Nurses are committed to providing important services
and information to students, staff,
and families within schools. All nurses:
Provide district and community resources for parents and students.
Assist staff to make health-related adaptations to school programs.
Provide health services to all students:

Conduct grade level health screenings.

Administer and monitor medication.
Identify and prevent the spread of disease.
Help students manage chronic health conditions.
Help students make healthy choices.
Nursing News