Title I Adult Basic Education Classes
Title I is proud to offer Adult Basic Education classes in all four zones during the 2018-2019 school year.
Classes begin at the first of each semester.  Classes are free and childcare is available.

Classes offered: Not all classes will be held at each site

> High School Equivalency in English and Spanish
> Citizenship
> English as a Second Language
> Conversation Partners - Learn English and Spanish together
Spring 2019 classes begin the week of January 22.
Contact Dr. Roxann Morris for more information.

Below is a list of classes offered at each site with the dates and times of the classes.
Classes run from Monday - Thursday
*R=Thursday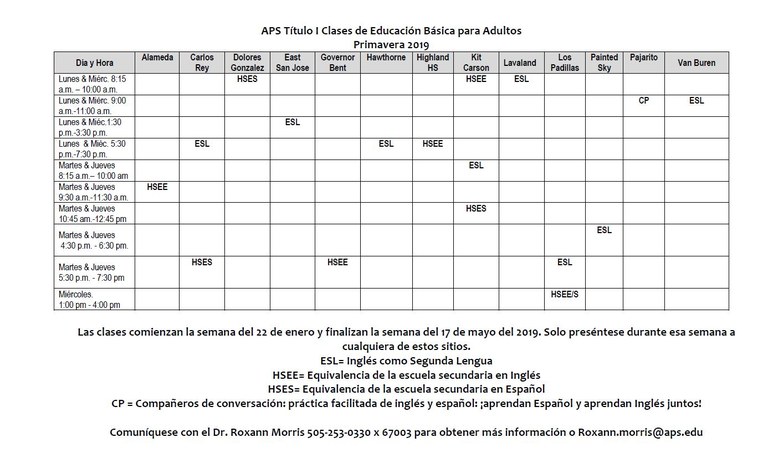 There are currently no items in this folder.