Technology Upgrades
Technology improvement updates and projects.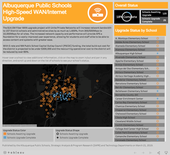 View the APS High-Speed WAN/Internet Upgrade visualization.
APS High-Speed WAN/Internet Upgrade
The $14.5M Fiber WAN upgrade project with Unite Private Networks will increase network bandwidth to157 District schools and administrative sites by as much as 1,600%, from 300/500Mbps to 10,000Mbps for all sites. The increased network capacity and performance will provide APS a foundation for a vastly improved user experience, allowing for students and staff alike to be able to access content and systems with greater ease.
With E-rate and NM Public School Capital Outlay Council (PSCOC) funding, the total build-out cost for the district is projected to be under $300,000 and the reoccurring operational cost to the district will be reduced by over 85%. 
View the site status of high-speed wide area network and internet upgrades.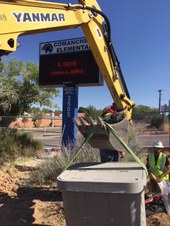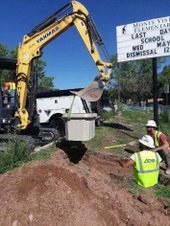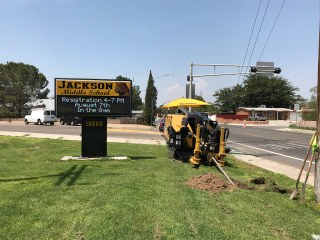 Construction at APS schools to install new fiber optics for upgraded internet connectivity.