documents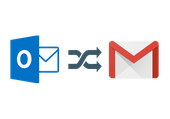 Outlook to Gmail and Google Calendar
All staff have transitioned from Microsoft Outlook and Exchange to Google's G Suite email (Gmail) and Google Calendar. Staff email addresses will remain the same (doe_j@aps.edu or jane.doe@aps.edu). This transition took place in June. Learn more about the transition and access resources to help you get started.
Contact the Service Desk
Contact us for technology issues such as passwords, APS-approved computer software, hardware, wireless, networks, telephones, and printers/copiers.
To sign in to the Self-Service portal, use your employee ID (e.g. e123456) and your APS email password on a VPN client.

Have the following information ready:
Your name and employee ID number
Calling about hardware? Have this information ready:
Type of computer you're using (Mac or PC)
Hardware model number and APS property number