Employees
A news listings and resources for APS staff.
News for
Employees
Linda Townsend-Johnson Named National Distinguished Principal
Posted January 9, 2019 - The principal at Sunset View Elementary School is among those selected for exemplifying the highest attributes of the elementary and middle-level principalship.
APS Subs to Get a Raise
Posted December 4, 2018 - In an effort to attract more substitute teachers, the district will increase the hourly pay by about 30 percent beginning next semester.
Albuquerque Public Schools is the 31st largest district in the United States, with more than 85,000 students, 15,000 employees, and 143 schools.
Employee Services
Work for APS
Did you know?
New Mexico ranks among the top 10 states for educational retirement benefits. Learn about benefits.
Tools & Technology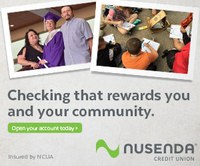 People Directory
Need help?