Employees
A news listings and resources for APS staff.
News for
Employees
Summer Tech Camp is Just Around the Corner!
Posted April 19, 2017 - April 30 deadline to register for this authentic learning opportunity.
Give Back Mortgage Program
Posted May 26, 2016 - Gold Financial Services & Realty One is making a $1,000 donation to education for loans secured by APS employees and families.
Albuquerque Public Schools is the 31st largest district in the United States, with more than 85,000 students, 15,000 employees, and 143 schools.
Employee Services
Work for APS
Did you know?
New Mexico ranks among the top 10 states for educational retirement benefits. Learn about benefits.
Tools & Technology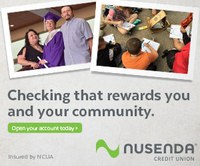 People Directory
Need help?