Employees
A news listings and resources for APS staff.
News for
Employees
Matheson Park Instructional Coach Recognized by White House
Posted October 16, 2014 - Elaine Romero was profiled as part of Hispanic Heritage Month by the White House Initiative on Educational Excellence for Hispanics.
English Teacher Uses Gamut of Apps in Classroom
Posted October 16, 2014 - Twitter, Google, TurnItIn and more helped Rio Grande's Jessica Quintana earn this year's first Innovation Award from TIG and the APS Education Foundation.
Albuquerque Public Schools is the 31st largest district in the United States, with more than 85,000 students, 15,000 employees, and 143 schools.
Employee Services
Work for APS
Did you know?
New Mexico ranks among the top 10 states for educational retirement benefits. Learn about benefits.
Tools & Technology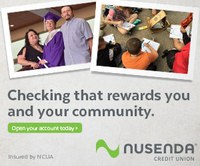 People Directory
Need help?