Employees
A news listings and resources for APS staff.
News for
Employees
Nex+Gen Founding Teacher to Attend 'Superstar' Workshop
Posted December 4, 2014 - Michael Steele is one of 100 teachers selected to attend the workshop sponsored by the National Science Foundation and the National Center for Women and Information Technology.
Broader Horizons Fall Campaign Supports Dozens of Classrooms
Posted December 4, 2014 - The APS Education Foundation's grant program is providing nearly $85,000 this fall for STEM, literacy and fine arts.
Albuquerque Public Schools is the 31st largest district in the United States, with more than 85,000 students, 15,000 employees, and 143 schools.
Employee Services
Work for APS
Did you know?
New Mexico ranks among the top 10 states for educational retirement benefits. Learn about benefits.
Tools & Technology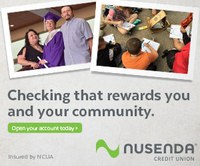 People Directory
Need help?