Employees
A news listings and resources for APS staff.
News for
Employees
Lavaland Teacher Wins Distinguished Milken Award
Posted January 22, 2015 - Shannon Ryan is the 2015 Milken Educator Award winner for New Mexico. She also happens to be the daughter of previous Milken winner Tom Ryan.
APS Ranks 6th in Number of New National Board Certified Teachers
Posted January 7, 2015 - 56 Albuquerque Public Schools teachers earned the prestigious certification in 2014.
Albuquerque Public Schools is the 31st largest district in the United States, with more than 85,000 students, 15,000 employees, and 143 schools.
Employee Services
Work for APS
Did you know?
New Mexico ranks among the top 10 states for educational retirement benefits. Learn about benefits.
Tools & Technology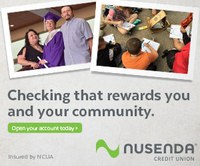 People Directory
Need help?