Employees
A news listings and resources for APS staff.
News for
Employees
More than $30,000 in Achieve Awards Granted
Posted March 18, 2015 - The twice-a-year grant process specifically targets student activities or after-school groups at middle and high schools.
APS Board of Education Chooses Officers, Swears in Members
Posted March 5, 2015 - Dr. Donald Duran was elected president and Dr. Analee Maestas was chosen as vice president.
Albuquerque Public Schools is the 31st largest district in the United States, with more than 85,000 students, 15,000 employees, and 143 schools.
Employee Services
Work for APS
Did you know?
New Mexico ranks among the top 10 states for educational retirement benefits. Learn about benefits.
Tools & Technology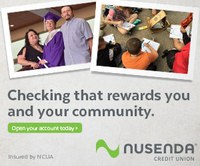 People Directory
Need help?