Employees
A news listings and resources for APS staff.
News for
Employees
APS/Mission Graduate Launch to Learn Summer Passports
Posted August 26, 2015 - This summer was the kick off summer for the APS/Mayoral initiative: Launch to Learn Summer Passports
Teacher Values Technology as Powerful Learning Tool
Posted May 5, 2015 - Randy Martin, eighth grade social studies teacher at Desert Ridge Mid School, is this month's TIG/APS Education Foundation Innovation Award winner.
Albuquerque Public Schools is the 31st largest district in the United States, with more than 85,000 students, 15,000 employees, and 143 schools.
Employee Services
Work for APS
Did you know?
New Mexico ranks among the top 10 states for educational retirement benefits. Learn about benefits.
Tools & Technology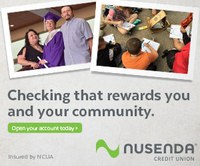 People Directory
Need help?