Employee Wellness News
January 2022 Employee Wellness Newsletter
What do you need to leave behind from 2021? APS Employee Wellness Programs to kick-start your year and more wellness trends in the news.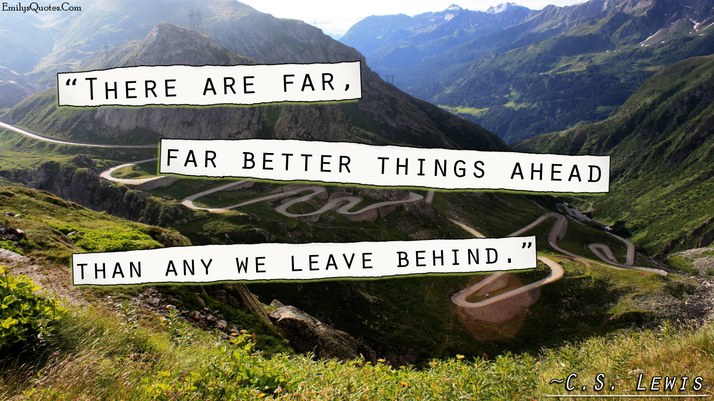 What We Leave Behind
As our well-intentioned enthusiasm for new year resolutions starts to wane, I'd like us to take time this week to consider a different perspective on our wellness.  
  A lot of people think of the new year as an opportunity for a new beginning and fresh start. I agree fresh starts are a cathartic concept that we need and can benefit from every day. But sometimes we get caught up in what we want to start in a new year versus what self-defeating thoughts, behaviors, and habits we need to stop.
 Our wellness doesn't always hinge on what we start doing but rather what we stop doing. It's what we leave behind that can make a huge impact on our effort and success at 'starts'.
So, what is it for you? Any one of us can face unhealthy boundaries, a toxic relationship, addiction, too much TV/internet/social media, ego, pride, denial, excuses, letting everyone else's needs come before our own, trying to please everyone, overthinking, fearing change, living in the past, thinking we're not good enough.  
This week my encouragement for you is to take time to identify what is holding you back so that you can truly move forward for your physical and mental well-being. So those better things that lie ahead - like less stress and anxiety, less illness, more energy and mobility, enhanced well-being - are in your day-to-day present way of life. 
Whatever it is, know that you are not alone in this wellness endeavor.  So, stop procrastinating (is that on the list above?;) and put these APS Employee Wellness resources and programs on your 'start' list. 
APS Employee Wellness Programs & Events
APS Employee Wellness offers many free programs to help all employees (regardless of benefits coverage or full/part-time status) lower their risk for disease, attain lifestyle and weight loss goals as well as manage stress and mental health issues.  
Mental Health Resources
APS EAP Program: Employees and immediate family members have access to free, confidential short-term counseling through the EAP program. Please call the EAP office at (505) 884-9738 to schedule an appointment. WeCounsel virtual sessions are available.
The New Mexico Educators Weight Loss Challenge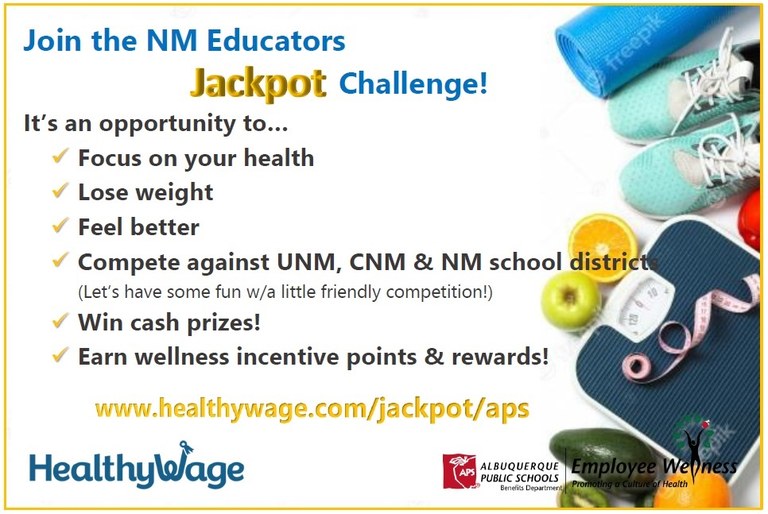 APS is joining other New Mexico education entities in a 12-week wellness and weight loss challenge. Teams compete in sizes of 4-9 but APS is one BIG team against UNM, CNM, and other NM school districts. 
The program is open for all APS employees and departments and begins on January 28th. The registration fee is $70 however teams who lose a collective 6% of weight win back the fee plus more cash prizes based on the number of people entered. The more APS employees who get involved and lose, the more everyone has a chance to win big!
*This is not a 'biggest loser' challenge. Behavior change strategies and holistic health practices are applied through the challenge. Wellness coaches are available to answer questions and give tips from start to finish. *All participant weight information is private and not published or displayed.
This is a virtual challenge with a mobile app and an APS team dashboard (so you can see everyone's standings and cheer teams on) as well as a New Mexico group dashboard to see where our competitors are on the scale! Once you register you are given instructions for the Healthy Wage app and more details on the challenge.
Besides winning back what you put in plus some, the New Mexico Education entity that wins overall gets a cash donation from Healthy Wage to give to the charity of choice. APS will donate to the APS Education Foundation. 
If you have questions contact Becky MacGregor at employee.wellness@aps.edu. 
Start Your New Year With A New Morning Routine!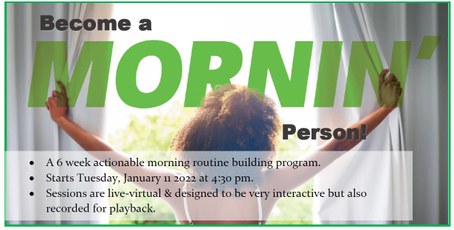 Do you want to feel better, more productive, and have a plan for your wellness that will stick this coming new year? Mornin' is a 6-week routine building program. It will help you start your days feeling calm, focused, and energized to meet the challenges that may lie ahead.
The virtual-live sessions start Tuesday, January 11 at 4:30 pm. This is a very interactive program delivered by our dynamic wellness coaches from The Solutions Group.  Register for Mornin' and you will receive a welcome email, zoom meeting details as well as weekly routine building emails through the 6-week program. Information is also posted in the APS Employee Wellness event calendar. If you register and can't attend, sessions are recorded and available for on-demand viewing. Look under the calendar date of the webinar series for weekly recordings and recaps. 
More Wellness, Nutrition & Fitness Trends In The News