Los Puentes Charter School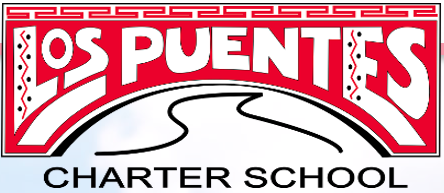 Los Puentes serves middle and high school students in grades 7-12.
Los Puentes Charter School provides personalized, structured, academic and extracurricular activities integrated with mental, emotional and behavioral health therapy, in a personalized and structured environment. Los Puentes will teach academic, social, and coping skills to youth at risk, based on educational and life goals, provide vocational and school-to-work opportunities, and instill within each student a renewed belief of their individual potential.
School Profile
Principal: Anna Phillips
Phone: (505) 342-5959
Fax: (505) 341-0836
Physical Address:


4012 4th St. NW Albuquerque, NM 87107
School Details
Type: Charter (7–12)
Established: 2002
Enrollment (As of April 2022): 146
Looking for School Contacts?
Visit your School Contacts webpage for teacher and staff contact information.