About the Refugee and Newcomer Supports Program
The APS Refugee & Newcomer Supports Program is part of the Office of Equity and Engagement and is new and rapidly adapting to community and school needs. Below is a brief overview of current supports.
Refugee Case Managers
Refugee Case Managers provide support to refugee students, families, and the schools that serve them. Case Managers speak various languages that are common among newcomers in APS. Families may contact the Case Manager who speaks their language directly. Case Managers are not replacements for interpreters and translators.
TBA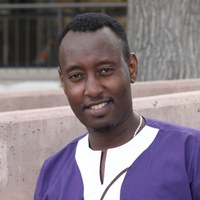 Eric Ndaheba
Swahili, Kinyarwanda, Kirundi, Kinyamulenge and French
eric.ndaheba@aps.edu
Mohammad Ismail
Dari, Farsi,
Pashto, Urdu/Hindi
mohammad.ismail@aps.edu
Newcomer Specialists
Newcomer Specialists also speak the languages of the local refugee community and provide in-classroom support to newcomer students. Specialists work alongside teachers to ensure that the material being taught is accessible. They utilize their language skills to explain complicated concepts and provide academic and social support to newcomers.
Farida Ibrahim
Swahili
Van Buren Middle School

Regina Nibigira
Swahili, Kinyarwanda/Kirundi
La Mesa Elementary School
Parwin Hussaini
Farsi, Dari, Urdu, Hindi
Del Norte High
TBA
---
Newcomer Teachers
Liz
Bradford
Newcomer Teacher
La Mesa Elementary
Natalie
Perez
Newcomer Teacher
La Mesa Elementary

RNSP Program Manager
Antonio B. Baca
The APS Refugee & Newcomer Support Program Manager, Antonio Baca, coordinates and oversees district refugee and newcomer support. He supervises a team of Refugee Case Managers, Newcomer Specialists, Newcomer Teachers and works with local community organizations to build collaborative partnerships to support newcomer education. Antonio is the primary point of contact for schools.
If you have any questions or would like to request support, please contact Antonio at: brandon.baca@aps.edu or (505) 803-7781