News from the Education Foundation
Wells Fargo to Match Donations to Teachers, Classrooms During Holidays
Wells Fargo will add $25 to every donation of $25 or more to teachers and classrooms through the online giving tool www.SupportAPS.org.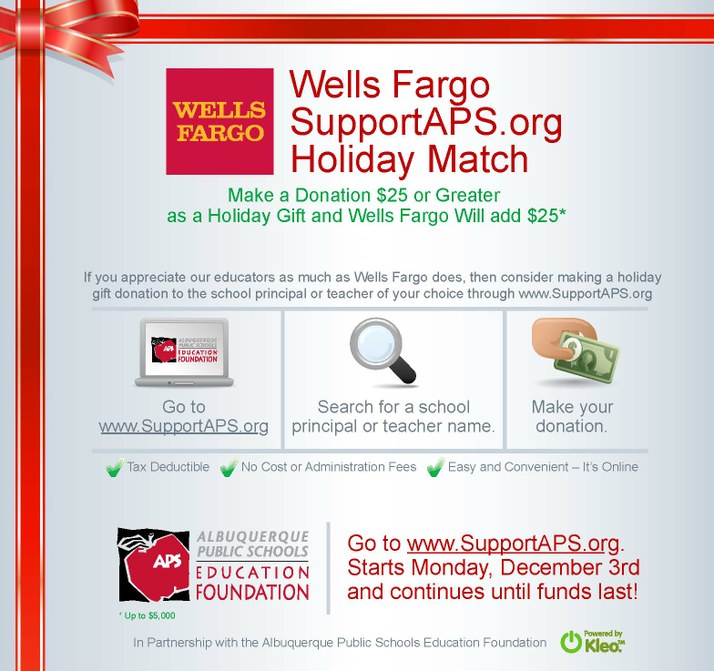 The momentum for www.SupportAPS.org continues to build, particularly now that Wells Fargo has announced it will match any $25 donation through the online giving tool that is putting more resources in the hands of APS teachers.
SupportAPS.org commenced in August, and hundreds of APS teachers have already received donations from their friends, families and supporters through their own online social networks. Thanks to Wells Fargo, the success continues to grow!
For more information, or to sign up, go to www.SupportAPS.org.