News from the Education Foundation
Two Students to be Added to the APS Education Foundation Board
Hailey Fortin of La Cueva will join the board later this month, and Jonathan Salazar of Atrisco Heritage Academy will take his seat in May.
The APS Education Foundation has added a new board member from the ranks of the people it hopes to serve best – the district's students.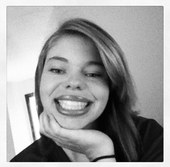 Hailey Fortin, a sophomore at La Cueva High School, was confirmed last week as a member of the Foundation's board of directors. She will take her seat at a meeting later in December. In  addition, the Foundation has confirmed Jonathan Salazar, a junior at Atrisco Heritage Academy High School. He will join the board later this year after the Foundation's current student board member, Hayne Arismendi of Manzano, graduates in May.
Fortin is a member of the La Cueva Junior ROTC and is involved in Xterra triathlon racing, competitive mountain biking and competitive swimming. She is among the top mountain bike and cyclocross racers in the country.  She aspired to receive an appointment from the United State Air Force Academy.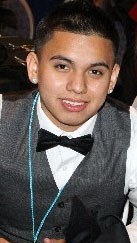 Salazar is ranked first in his class at Atrisco Heritage and is a member of Superintendent Winston Brooks' SuperSAC student advisory committee. He is active at his school and participates in a variety of community service projects through the National Honor Society. Salazar says he would like to become an immigration or criminal defense attorney and someday wants to be accepted by the school of law at Harvard University.
About a dozen students from throughout the city applied to join the Foundation board, and Executive Director Phill Casaus said Fortin and Salazar represent some of the best students the district has to offer.
"The students who join our board have the same responsibilities as the business leaders and community members who serve, " he said. "Our newest board members have big shoes to fill, because Hayne really set a high standard. We are very excited to have Hailey and Jonathan be a part of what we're trying to do."