News from the Education Foundation
Show Teachers a Little Love this Valentine's Day, and Wells Fargo Will Do the Same
Start a new project through SupportAPS.org and Wells Fargo will donate $25 to kick if off.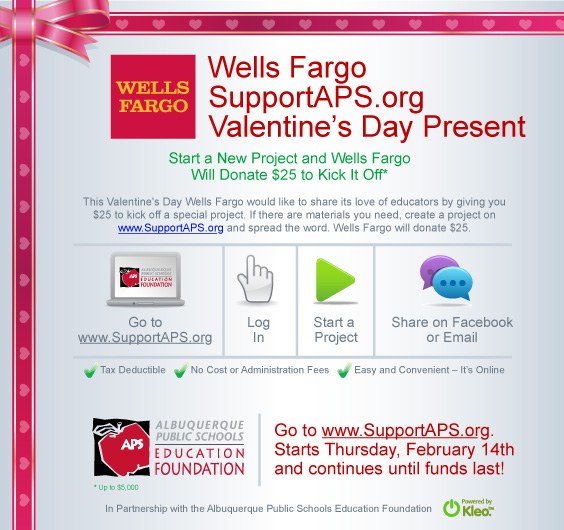 This Valentine's Day, Wells Fargo would like to share its love of educators by giving $25 to kick off a special project through SupportAPS.org, the online giving tool that is putting more resources in the hands of APS teachers.
Since the APS Education Foundation first partnered with SupportAPS.org in August, hundreds of teachers and schools have received donations from their friends, families and supporters through their own online social networks.
The donations are tax deductible, there are no administration fees and the online site is easy and convenient. To give,
Search for a school, principal or teacher name
Make a donation.
For more information, or to sign up, go to SupportAPS.org.