News from the Education Foundation
Online Application for Horizon Awards Now Available
Teachers and schools have until Sept. 23 to apply for the awards, sponsored by the APS Education Foundation, that provide between $1,500 and $5,000 to projects in literacy, fine arts, middle and high school activities and STEM -- science/technology/engineering/math.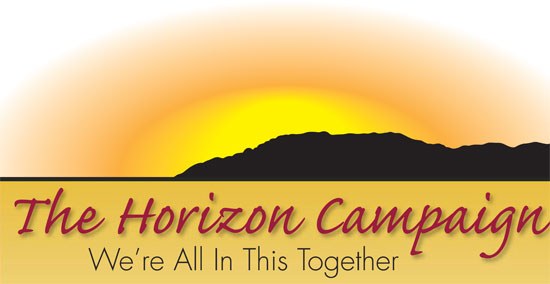 Teachers, do you need money for an innovative project that will improve student achievement in your classroom? School teams, are you looking to fund an idea that will infuse excitement and energy into multiple classrooms, enabling teachers to collaborate around ideas supporting Common Core and other standards?
The APS Education Foundation has been working hard on your behalf. The online application for the sixth cycle of the Horizon Awards is now available.
For the first time, the application process is online, making the submission process easier and more efficient. Applicants may start the proposal, save it and finish it at a later date. Apply here.
The deadline for applications is 4:30 p.m. Monday, Sept. 23.
Begin thinking of great ideas and start on your grant submission. The four focus areas will remain the same:
Fine Arts
Literacy
Middle and High School Activities
STEM (Science, Technology, Engineering and Math).
Join other successful applicants who have applied and won since the first round in fall 2010, infusing over $400,000 in classrooms through the Horizon Awards.
"Horizon has become a great tradition, and our business partners throughout Albuquerque have made it a reality," said Foundation Executive Director Phill Casaus. "Each semester Horizon reaches kids in APS classrooms, so it's a real-time example of community helping schools."
This past spring, winning grants included:
A Family Literacy Inclusion Project at Corrales Elementary
The development of a ceramic arts program at East San Jose Elementary
An in-depth study of the water cycle at Georgia O'Keeffe Elementary called "Evaporation, Condensation, Precipitation and Reclamation,"
Music enhancement programs leading to increased student success at Eisenhower and Taft middle schools.
Those are just five of about 25 winning projects.
The APS Education Foundation Board of Directors  and Aaron Jaramillo, the district webmaster, were critical in helping transition Horizon Awards to an all-online process. This fall's goal is to increase the number of submissions and to make the application process easier.
Applications will be read and scored by members of the Foundation Board's Disbursement/Communications Committee as well as other board members and community members. Award winners will be notified by Oct. 21.
Funding will be awarded at an APS Board of Education meeting in November.
Please capitalize on the excitement of a new school year and think about how $1,500 to $5,000 would make a difference in your classroom or school. The Foundation staff is available to answer questions. Contact Phill Casaus at 878-6165 or casaus@aps.edu or Lauren Joule at 855-5274 or joule@aps.edu.