News from the Education Foundation
Nearly $70,000 Infused in APS Classrooms This Fall Thanks to Horizon Awards
Two dozen projects were awarded funding through the APS Education Foundation's semi-annual campaign that supports fine arts, literacy, middle and high school activities and STEM (science, technology, engineering and math).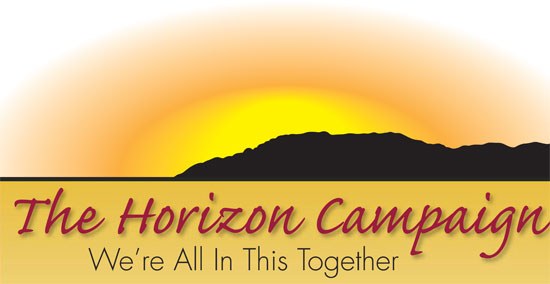 There's no question many teachers have wondered how much more effective they'd be if only they could find that extra $800 or $1,500 or $5,000 for an innovative idea that would spur student achievement.
Thanks to the APS Education Foundation's Horizon Awards, teachers from every corner of the city will begin finding out.
The Foundation announced the Fall 2012 winners of the Horizon Awards this week, with 24 project requests receiving nearly $70,000 in funding. These projects will affect an estimated 4,660 students throughout the district at all levels – high schools, middle schools, elementary schools and alternative schools. In general, individual classroom proposals are limited to $1,500 grants, with team grants receiving as much as $5,000.
"We always look at this program as one of the best things the Foundation does, because it spurs excitement in our classrooms," said Foundation Executive Director Phill Casaus.
Winning proposals are selected by members of the Foundation Board of Directors and other community members. The awards are targeted to four key areas: Fine Arts, STEM (Science, Technology, Engineering, Math), Middle/High School Activities and Literacy. Those submitting a project are not allowed to have identifiers (school names, teachers' names) in their requests.
The Horizon Awards began in 2010 and have funded about $300,000 worth of classroom projects over four cycles. The springtime Horizon Awards submission deadline will be in late winter/early spring, with an expected announcement in April.
Individuals, small- and medium-sized businesses and corporations have helped fund Horizon Awards. Key supporters include: PNM, Wells Fargo, Don Chalmers Ford, Intel, RayLee Homes: A New Generation, Technology Integration Group, Promethean and Bank of Albuquerque, among many, many others.
Here's the list of Horizon winners, their schools, and the title of their projects (Please note: In many cases the winner is part of a team submission):
Gloria King, Eisenhower Middle School, "Media and Health Education," $1,500
Heather Dahl, Eldorado High School, "Digital Creation Space for Digital Literacy," $1,979
Dale Simpkins, Hoover Middle School, "Middle School Drama Club Outreach," $1,500
Debora Easton, La Cueva High School, "Student-Athlete Reading Program," $5,000
Michele Lockhart-Henry, Rio Grande High School, "Speech and Debate Team," $5,000
Sara Hutchinson, APS Arts Center, "Festival de Bellas Artes," $5,000
Camilla Haneberg, Nex+Gen Academy, "Community Cultural Art Event," $873
Laura Wicks, Kennedy Middle School, "Cultural Relevancy in AVID," $4,000
Mona Grigsby-Suarez, Lew Wallace Elementary, "Around the World in (plus or minus 100 and) 80 Days," $1,500
Rhonda McDaniels, Manzano High School, "Cultural Relevance and the Common Core," $4,000
Sara Winsett, New Futures, "LAPTime Reading Club," $1,500
Jennifer Abeyta, Painted Sky Elementary School, "Leaps and Bounds in Literacy," $2,547
Hannah Hancock, Painted Sky Elementary School, "All Our Books in One Basket," $1,500
Lacy Fullbright, Rio Grande High School, "Project Documentary," $1,500
Scott McIndoo, Volcano Vista High School, "Foundation for the Future," $4,000
Heidi Wells, Volcano Vista High School, "Links to Literacy," $1,500
Carmen Trujillo, E.G. Ross Elementary School, "Incorporating e-Instruction," $3,200
Ronda Davis, Highland High School, "Wirelessly Communicating Mathematics Classrooms," $3,648
Carl Brady, La Cueva High School, "Vivariums: A multi-disciplinary STEM Approach," $1,750
Eli Georgiou, Pajarito Elementary School, "iPADs for Occupational Therapy," $2,500
Rebecca Gardner, Roosevelt Middle School, "Sandia Bear Tracking Project," $3,400
Adolphus Washington, Sandia High School, "Convert and Rebuild Automobiles," $5,000
Tania Salinas, Sunset View Elementary School, "LEGO Robotics Project," $4,613
Arlene Rickard, Valley High School, "Nutritional Health: A Focus on Diabetes," $2,836