News from the Education Foundation
2017 Hall of Honor Inductees
Educators Janet Kahn, Dale Kempter, John Milne and Janet Montoya Schoeppner were honored at the Gold Bar Gala on April 21.
The Albuquerque Public Schools Education Foundation has announced the first Hall of Honor inductees:
A wall has been constructed at the APS administration building to recognize these honorees. Each year, the Foundation plans to add to that place of pride.
The first members of the Hall of Honor were recognized at a new event – the Gold Bar Gala -- on April 21, 2017 at Sandia Resort.
Janet Kahn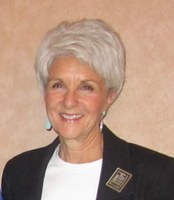 Credited with reviving elementary school art and music after devastating budget cuts, Kahn was critical to a Fine Arts renaissance at APS. She helped create community partnerships that supported Fine Arts and was the driving force behind programs such as Art in the Open, the Metro Show, the Focus Show, Art Is Elementary, the Elementary Honor Choir and A is for Art!
A graduate of Highland High School and the University of New Mexico, her galvanizing accomplishment was creating an elementary school fine arts program that included art and music. In 1996, the program started with the hiring of 22 certified art and music teachers. By the time she retired in 2012, APS had more than 100 art and music teachers.
"What lasting legacy will Janet leave?" wrote Susan Wing, a fine arts teacher in the district. "Thousands upon thousands of children who will find their voice in art class, be it painting, singing, dancing … children who might not have succeeded in math or reading will find their salvation and grace in the art classes that Janet made sure were there for them. Janet gave APS students a place where their voices could be heard, their fears allayed and their hearts elevated."
Before taking the helm at Fine Arts, Kahn was the first director of the district's successful Join-A-School program, which helped match individual businesses with APS schools to create a productive pipeline of support and partnerships.
Kahn retired in 2012. She died in January 2016 after a long battle with cancer, and about a year ago, the Board of Education changed the name of Eubank Elementary to the Janet Kahn School of the Integrated Arts.
Dale Kempter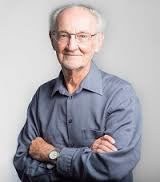 Kempter's 36-year career at APS began in 1956 as the orchestra director for McKinley Middle School (annual salary: $4,000). For decades, he was the district's music coordinator, and was credited with hiring and inspiring young music teachers.
His presence created a close partnership with the renowned Albuquerque Youth Symphony, for which he was the conductor and music director. He was involved with AYS for more than 50 years and continues to serve as its music director laureate.
"The Kempter name is synonymous with APS Fine Arts," wrote Debbie Fleming, executive director of the Fine Arts Department for Rio Rancho Public Schools. "He was with the district for many years and was loved and cherished by many arts educators."
Kempter's list of accomplishments are long and varied and include the Governor's Award for Excellence in the Arts and an honorary doctorate from the University of New Mexico in 2013.
Kempter retired in 1992 and lives in Albuquerque with his wife, Susan.
John Milne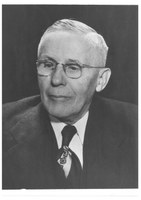 Milne is perhaps the central figure in Albuquerque Public Schools history, serving as superintendent from 1911, when the city had five public schools, until his death in 1956. He is credited with the transformation of APS from a small, sparsely populated district into the diverse, multi-faceted organization that exists today.
Milne, a Scottish immigrant, came to the U.S. as a child and began his teaching career at the age of 19 in Wisconsin. His family moved to Albuquerque to seek a tuberculosis cure in 1905. Milne began teaching at the Third Ward School in 1907 and was hired as the principal at Albuquerque High a year later.
Milne was a visionary; his work as superintendent shapes APS to this day. He purchased hundreds of acres of vacant mesa land, creating sites for future APS schools when the city began to boom in the 1930s, '40s and '50s. He was committed to the concept of integration when segregation held sway in many parts of New Mexico and throughout the country. He also applied for a radio station license, helping create APS' radio station, KANW 89.1 FM.
Milne's pillar-of-the-community status was immense. In 1953, three years before Milne's death, a first-grade teacher at Longfellow Elementary School asked his one of his students if he knew the superintendent.
"Sure, I know Mr. Milne," the boy replied. "He's the boss of the whole world."
Janet Montoya Schoeppner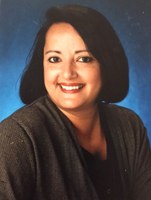 A teacher's teacher, Schoeppner worked at Eugene Field, Longfellow, Lew Wallace and Adobe Acres elementary schools before she died of cancer in 2009. She was just 47.
Schoeppner was an Albuquerque High School and University of New Mexico graduate. Colleagues say she was fiercely committed to multicultural and multilingual education, preferring to work in financially challenged districts in hopes of making the biggest possible impact. She mostly worked in kindergarten classrooms, but colleagues say her impact was felt throughout the schools in which she served.
"My son will graduate from college this year because she provided the foundation for love of learning to him and to countless other APS students," wrote Bianca Belmonte Sapien, whose son was in Schoeppner's kindergarten classroom at Lew Wallace.
Schoeppner taught in dual language classrooms, but also was the Even Start program director and a bilingual early childhood expert for the district. She recruited noted community members, including artists such as Edward Gonzales and Harold Littlebird, to talk to her classes about the arts, history, culture.
After her death, Dual Language Education of New Mexico created the Janet Montoya Schoeppner Scholarship Fund, which supports paraprofessionals and high school students who wish to become bilingual educators. To date, the fund has awarded 16 scholarships, with 12 more scheduled this year.