News from the Education Foundation
Celebrate the School Year at Peter Piper Pizza
Visit the San Mateo or Golf Course location on Thursday, Oct. 24, and support the APS Education Foundation.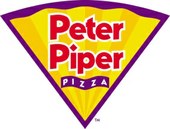 Peter Piper Pizza is celebrating the school year with APS elementary school students from 4-10 p.m. Thursday, Oct. 24, at the San Mateo and Golf Course locations.
Bring this flyer
with you to support the Foundation and make your school eligible for a $500 prize.
Bring this flyer and the APS Education Foundation will receive 15 percent of sales, which will go toward Literacy, Fine Arts, Middle/High School Activities, and Science/Technology/Engineering/Math.
Write your school's name on the flyer and your school will be eligible for a $500 prize. The elementary school with the most participation wins.
Peter Piper is located at 3109 San Mateo Blvd. NE (884-1616) or 9260 Golf Course Road (890-7668).