News from 2021-2022
APS Reentry Guide for 2021-2022
APS is committed to in-person learning without interruption for the 2021-2022 school year and has created guidelines to make that happen.
These guidelines are subject to change depending on the spread of the virus and revised public health orders. Please do your part so we can slow the spread and continue in-person learning. We will regularly update our students, staff, families, and community on teaching and learning during the pandemic. Your best sources of information are the APS website and your child's school.
Masks 
All students, employees, and visitors must wear masks while inside Albuquerque Public Schools buildings, whether they are vaccinated or not. This includes all APS schools and offices. Masks also are required on school buses.
Masks aren't required outdoors (though they are recommended for unvaccinated individuals).
Indoor meetings and gatherings are still allowed as long as attendees wear masks.
For Students, Employees, Visitors
While students are expected to provide their own masks, spares will be available for students who forget. 
Student refusal to wear a mask will be treated similarly to a dress code violation.
Employees who refuse to wear a mask are subject to progressive discipline.
Visitors who refuse to wear a mask will be asked to leave APS buildings. 
Social Distancing 
Social distancing of 3 feet is recommended when possible.
Students and staff will be encouraged to social distance to the greatest extent possible. 
Technology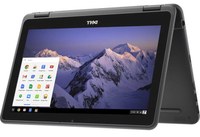 Students will be issued Chromebooks or iPads (if they haven't already), which they will use daily as tools for learning. They are expected to bring their devices to school every day along with their other school supplies. 
Remote Learning 

Families who prefer their students learn remotely may enroll them in eCADEMY K8 or eCADEMY High School. The schools offer a completely online, full-time, year-long comprehensive educational program.
Buses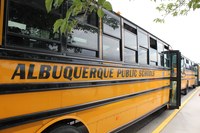 Buses will run as usual.
Masks are required on buses.
When possible, only two students will share a seat on the bus. 
School Meals

All students can get free breakfast and lunch at school this year. 
5-day meal packs will be available for pick up for eCADEMY students only on Fridays beginning Aug. 13 from 2:30-3:30 p.m. at APS Food and Nutrition Services, 800 Louisiana Blvd. NE. 
Students may remove their masks while eating and drinking. They should social distance as much as they can.
Students are encouraged to eat outdoors when possible.
Students will be allowed to drink from water fountains, which will be cleaned frequently.
Health
Dress in Layers

Windows and doors in classrooms and schools and air conditioning dampers will be kept open to allow for the circulation of fresh air, which could lead to fluctuating temperatures during the school day. Students are encouraged to dress in layers and bring jackets with them. Students who need jackets, other clothing, or school supplies can get assistance through the APS Community Clothing Bank. Ask your teacher, counselor, or school social worker for assistance. 
Hand-washing 
Students and staff are encouraged to make it a part of their practice at school and at home to wash their hands frequently with soap and water for at least 20 seconds. When hand washing isn't possible, use hand sanitizer containing at least 60 percent alcohol. Consider including travel-size sanitizers in student backpacks. 
Vaccinations
APS encourages eligible students, employees, families, and school visitors to get the COVID-19 vaccine. Anyone over the age of 12 is eligible to receive the free vaccine. 
COVID Testing, Screening & Quarantining  
Surveillance screening and testing will continue to be essential tools to mitigate the virus.
Testing
APS Staff: 25% of staff who are unvaccinated or who do not wish to be identified as vaccinated will be required to participate in surveillance testing weekly.
APS Students: Students may participate in surveillance testing voluntarily
Screening
APS Staff: Daily, at-home screens are still required. APS will continue to provide the link for this screening. Please don't go to work if you exhibit COVID-like symptoms. 
APS Students: Families will continue to be asked to do a health screening of students before sending them to school. Please don't send students with COVID-like symptoms to school. 
Visitors: Visitors and outside provides will continue to be asked to do a health screening before entering an APS campus. Please don't enter an APS building if you are experiencing COVID-like symptoms. 
Quarantining
Students and staff may be required to quarantine if they test positive for COVID-19 or were in close contact with someone who tested positive.   
Schools will continue to maintain an isolation room for the care of individuals with COVID-like symptoms. Care for all other students will continue to take place in a space separate from the isolation room.
Volunteers 
Classroom volunteers will be limited at the beginning of the school year and will be at the school principal's discretion. For more information on volunteering, email volunteer.programs@aps.edu. 
Non-School Personnel on Campus 
Schools will give priority for in-person campus services to critical partners such as:
Contracted mental health providers
School-based health centers
School-age childcare programs
Early childhood programs
Tutors
Board of Education Meetings
Due to the changing nature of the public health conditions in Bernalillo County, APS Board of Education meetings will be a combination meeting with board members and public forum speakers having a choice to attend in person at the John Milne Community Board Room or a live virtual meeting.  Presenters and recognitions guests will attend virtually.  Community members may attend in person or access the meeting link through the APS.edu website.
Athletics and Activities
Athletics 
APS is following the New Mexico Activities Association Guidelines for Participation (PDF). The guidelines read in part:  
Masks shall be worn indoors at all times by all persons not fully vaccinated. 
Unvaccinated individuals shall social distance to the greatest extent possible.
Personal athletic equipment shall not be shared by any individuals.
Field Trips and Out-of-Town Travel
Field trips are allowed this school year but should focus on important events and follow COVID-safe practices.
Overnight and out-of-state trips also are allowed.
Only vaccinated students can share a room.
Unvaccinated students must share a room with household members. 
---
U.S. Department of Education's Return to School Roadmap
Read the U.S. Department of Education's Return to School Roadmap 
If Your Child isn't Eligible Yet for a Vaccine, Talk with Them about Strategies to Keep Them Safe at School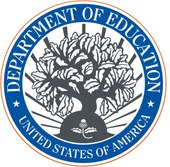 If your child is under 12 years of age or has otherwise not yet been able to be fully vaccinated against COVID-19, you and your child can discuss best practices for wearing masks and engaging in physical distancing at school. If your child is immunocompromised, you should discuss the need for personal protective measures after vaccination with your child's healthcare provider.
Masks should be worn indoors by all individuals in K-12 schools. Consistent and correct mask use by people who are not fully vaccinated is very important indoors and in crowded settings when physical distancing cannot be maintained.
When children (ages 2 years and older) consistently and correctly wear a mask, they protect others as well as themselves. Check out this resource from the CDC for tips on wearing masks correctly, and practice these tips with your child. 
Make a Plan to Access Safe Transportation to and from School
Each family's transportation needs are different, but it's equally important that children's school transportation is healthy and safe, whether that be public transportation, school buses, carpooling, or walking. Whatever mode of transportation you're using in the fall, talk to your child about health and safety protocols to use to and from school. For example, per the CDC, wearing masks on school buses is mandatory, and the CDC recommends all students, educators, staff, and visitors wear masks indoors in K-12 schools. Make sure your child knows about masking policies and mitigation strategies to keep themselves and those around them healthy and safe. Additional topics to discuss can include refreshers on handwashing and sanitizing practices after taking public transportation or talking to fellow parents, families, and your children about keeping distance in carpools when possible.
Talk to Your Child's Teacher About Your Child's Needs
The last 18 months have brought tremendous challenges to students, families, educators, and communities, which may result in new or different emotions and experiences in your child's return to school. From the loss of loved ones to the responsibility of taking care of younger siblings or sick family members to adjusting to online or hybrid learning to missing face-to-face contact with peers and educators in classrooms and schools, these challenges can result in changes in your child's academic, behavioral, or mental health needs.
The American Rescue Plan provides resources so that schools can ensure students – particularly those in communities disproportionately impacted by the pandemic – have access to counselors and mental health services to address the traumas that children have faced and to create a strong foundation for academic success.
In the return to in-person school, it's critical that children's social and emotional development, mental and physical health, and academic needs are met. Speak with your child's teachers and counselors early in the school year about your child's strengths and needs across these areas.
For example, if your child has an Individualized Educational Program (IEP) or 504 Plan or receives other learning, mental health, or behavioral supports, make sure to speak with your child's teacher about ensuring that your child continues to receive appropriate services in the upcoming school year. Consult with the IEP team and request a meeting to discuss changes, if necessary, in your child's IEP. If you believe that your child has new needs that should be addressed, share those with your child's teacher so that together, you and the IEP team can develop a revised IEP to help your child receive what they need to be successful.
Throughout the pandemic, you have been more involved than ever in your child's daily education. You may have learned a lot about strategies for supporting your child's learning. Talk with your child's teacher about the things that seemed to work best and the ways to continue those practices during in-person learning.
Connect to Support
Child care is crucial for so many families -- helping parents get back to work and bolstering the economic security of entire households. The Child Tax Credit in the American Rescue Plan provides the largest Child Tax Credit ever and historic relief to the most working families ever. As of this month, most families are automatically receiving monthly payments of $250 or $300 per child.
If you didn't make enough to be required to file taxes in 2020 or 2019, it is not too late to get Child Tax Credit payments -- just visit childtaxcredit.gov to sign up. These payments do not count as income for any family. So, signing up won't affect your eligibility for other federal benefits like SNAP and WIC.