News from 2021-2022
April's Choice Check: Preschool
Enroll now for the 2022-2023 school year.
During the 2021-2022 school year, APS is highlighting some of our many programs through a monthly feature called Choice Checks. One of the advantages of being a large urban-suburban-rural school district is offering so many choices. The APS Choice Checks webpage as well as the 2021-2022 wall calendar distributed to families and employees across the district, feature just a few of the many educational opportunities we provide students – from dual language and dual credit, career-based and college-based learning, college prep and marketable job skills, fine arts and competitive sports.
Developing a foundation for a lifetime of learning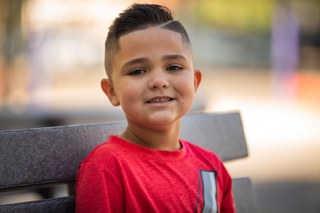 Albuquerque Public Schools Pre-K is a voluntary program for 4-year-olds. Pre-K is being offered at 54 elementary schools in the 2021-2022 school year. To be eligible for the program, students must be 4 years of age before September 1 and live in the APS district. 
To enroll your child, register through ParentVUE. 
If your home school doesn't have an APS Pre-K class, allow the system to default to your home school. You will be added to a waitlist for schools with Pre-K.
Schools with Pre-K Programs
Pre-K Schools (2021-2022)
A. Montoya
Adobe Acres

Alameda

Alamosa
Alvarado
Apache

Armijo

Atrisco

Barcelona

Bel-Air

Bellehaven
Carlos Rey
Chaparral

Cochiti

Collet Park
Comanche
Dennis Chavez
Dolores Gonzales
Duranes
East San Jose
E.G. Ross

Emerson

Eugene Field

Governor Bent

Hawthorne

Helen Cordero

Hodgin

Janet Kahn

Kirtland

Kit Carson

La Mesa

Lavaland

Los Padillas

Los Ranchos

MaryAnn Binford
MacArthur
Manzano Mesa
Mark Twain
Matheson Park
McCollum
Mission Avenue
Mountain View
Navajo
Painted Sky
Pajarito
Petroglyph
Rudolfo Anaya

Sierra Vista

Susie Rayos Marmon

Valle Vista

Ventana Ranch
Wherry
Whittier
Zuni
High Schools with Pre-K
Eldorado High Pre-K

Manzano High Pre-K
More Information
Pre-K Enrollment: Information on Pre-K enrollment requirements and the process.
Albuquerque Pre-K Programs: Learn about developmental preschool programs, HeadStart (YDI), and programs provided by the City of Albuquerque.
Questions?
For other questions about Pre-K, please call the Early Childhood Office at (505) 253-0320 ext. 67082.