Overview of previous Year End Reports (2012–2015)
Each report "has repaid more dividends than we could ever have imagined." – John Dufay, Executive Director of M&O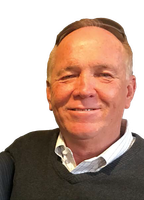 This is the eighth consecutive M&O Year End Report — astonishing to me as our keeping the stakeholders abreast of the workings of M&O on an annual basis started on a whim. During the 2008-09 fiscal year, I was hit with the notion that M&O accomplishes a great deal of work and has many challenges every year and it has not been documented. This thought was not of the usual fleeting variety as once planted I couldn't seem to let it go. After a great deal of deliberation, I determined that it might well be a worthwhile endeavor to gather and record the next year's work activity to include quantitative data (hard numbers); qualitative data such as management decisions and methodologies; current and ongoing challenges; and success stories.
While the exercise of collecting data certainly added to M&O's already massive amount of work, the process and results were so enlightening that the effort has repaid more dividends than we could ever have imagined. Each Report clearly indicated where we needed to focus and drive M&O's efforts and resources in the immediate following year as well as set real goals for the upcoming years. The first (2008-09) Year End Report provided M&O leadership with an upward flight path (a roadmap) to replace the imperfect and incomplete forward endpoint of simply completing work orders. This shift has resulted in every subsequent Report since 2009 being demonstrably more useful than its predecessor. Each year's process of pulling together the document has raised the bar on M&O's performance, goals, accountability, data, and expectations — both internal and external. M&O's new upward trajectory notably shot way up in the 2011-12 fiscal year when our approach and perspective turned the corner in thinking deeper and broader about our work. It required taking this big and unwieldy ship that is M&O, and turning it around without turning it over. It was time to work a lot smarter and with an analytical assessment of the future, both near and distant. We fully appreciated that it was going to take time as there were many components to M&O's conventional history and "the way it has always been done." A long-standing culture of entrenched attitudes and work order habits do not shift overnight. We started with small budges that grew to big swings that eventually resulted in quantifiable and dramatic improvements for the betterment and benefit of the schools, students, M&O personnel, and the District's fiscal outlook.
After reviewing data and focusing on our mission, M&O's emphasis has shifted to the students' education needs and achievements, no longer just completing work requests. Our understanding is sharper and our ship's direction has successfully shifted course. "Fixing what's broken" is now just one cog in the much larger collection of interconnected wheels representing M&O's management and strategy. The "this broke, let's fix it" mentality is totally reactive and excludes critical thinking and planning. Below is a summation of Year End Report themes and most meaningful initiatives since we successfully turned our ship around in 2012 and continues to be our focus every year.
Old yet magnificent schools are an asset to the District, area communities, and student population
Today's M&O technicians stay current
"It's all about supporting the education process"
A groundbreaking year of bold ideas, new practices, and complex technologies