News from the Foundation
Spring 2014 Horizon Awards Application Available Feb. 3
The deadline for the online application is March 7.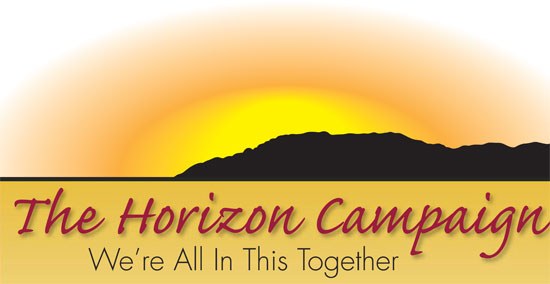 Teachers, do you need money for an innovative project that will improve student achievement in your classroom?
School teams, are you looking to fund an idea that will infuse excitement and energy into multiple classrooms, enabling teachers to collaborate around ideas supporting Common Core and other standards?
Well, the APS Education Foundation has the answer for you! The seventh cycle of the Horizon Awards will open for online submissions at 8 a.m. Monday, Feb. 3 on the APSEF website, www.apseducationfoundation.org.
Begin thinking of great ideas now and start on your grant submission soon. The four focus areas will remain the same:
Fine Arts
Literacy
Middle and High School Activities
STEM (science, technology, engineering and math).
Join other successful applicants from throughout the district who have applied and won since the first round in Fall of 2010, infusing almost $450,000 in classrooms through the Horizon Awards.
"Horizon continues to be a great tradition, and our business partners throughout Albuquerque have made it a reality," said Foundation Executive Director Phill Casaus. "The Horizon Awards are a real-time example of community helping schools."
All Horizon grant funding flows from the Horizon Campaign, which has been the recipient of numerous donations and sponsorships from community businesses over the past three years. Donors may specify their area of interest and the APSEF is happy to support their passion in public education.
This past fall, winning grants included
Building Knowledge and Skills One Lego at a Time at Georgia O'Keeffe  ES
Mosaic and Garden Installation at Madison MS
Living New Mexico's History at Polk MS
Mi Vida: Photography and Graphic Design Project at Albuquerque HS.
The proposal format is similar to the first six cycles of the program but the submission process should be easier and more efficient. Applicants may start the proposal, then Save and Resume later. The deadline for applications is Friday, March 7, at 5 p.m. No applications will be accepted after that time.
Think about how $1,500 to $5,000 would make a difference in your classroom or school. The APSEF staff is  available for questions and to help refine that great idea you've always wanted to implement.  Don't forget, the deadline is Friday, March 7, at 5 p.m. For questions, contact Phill Casaus at 878-6165 or casaus@aps.edu or Lauren Joule at 855-5274 or joule@aps.edu.