News from the Foundation
Posted:
February 28, 2013
Horizon Awards Deadline is Friday, March 8
Educators and schools are encouraged to apply for grants that will pay up to $5,000 for literacy, fine arts, extracurricular activities and science/technology/engineering and math.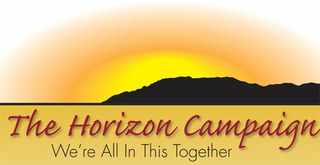 Two dozen educators were awarded nearly $70,000 through the Horizon Awards last fall.
Is it your turn?
The APS Education Foundation is encouraging district schools and teachers at all levels to apply for the Spring 2013 Horizon Awards. The awards, funded by the Foundation's Horizon Campaign, will provide between $1,500 and $5,000 to projects in four areas:
Literacy
Fine arts
Science/technology/engineering/math and
Middle and high school activities.
Applications for the Horizon Awards will be accepted by the Foundation through next Friday, March 8. A committee will select recipients based on their efforts to provide innovative, quality educational opportunities to students in APS.
The Horizon Awards have pumped nearly $300,000 back into classrooms since 2010, directly impacting thousands of students at all levels.
"We look at this program as one of the best things the Foundation does because it spurs excitement in our classrooms," said Foundation Executive Director Phill Casaus. "It's always great to see the quality of projects our teachers outline in their applications.
Go here to download an application. The applications are due in the Foundation Office by 4:30 p.m. March 8. The office is located at City Centre, Room 630E. For more information, go to the Foundation's website or call 878-6165.