News from the Foundation
APS Celebrates the Class of 2023 Selfless Seniors
Congratulations Class of 2023 Selfless Seniors! These students work behind the scenes to make our community a better place to live.
For fifteen years, the Albuquerque Public Schools Education Foundation has partnered with Photographer Frank Frost to identify and celebrate remarkable high school students singled out for their dedication to school and commitment to others. Each Selfless Senior nominated by  school staff, a friend, family, or community member is on track for the kind of achievement that is within reach for most but not always sought out. 
It is fitting that photographer Frank Frost, one of our city's most giving business professionals, is also our Selfless Senior partner. Frank continues to share his unique talents and bring to light some different heroes in our community. Most of the stars Frank captured in this project have never been publicly thanked or praised for their contributions. Through Frank's work, we begin to change the lens through which we view our public education students.
Each Selfless Senior will go home with their portrait, courtesy of Frank Frost Studios. The photos will also be prominently displayed at APS headquarters, every high school, on electronic billboards, the Sunport International Airport, and other locations. Everyone is invited to the Gold Bar event on Friday, April 14, 2023, where our Selfless Seniors will be applauded for making a difference in their schools, homes, and neighborhoods and inspiring us all to do the same.
You can learn more about our remarkable 2023 Selfless Seniors below or visit the Selfless Seniors web page weekly to see new weekly photos as they are received from Frank Frost Photography. You can also follow us on social media to see each Selfless Senior highlighted beginning in February 2023.
Meet The 2023 Selfless Seniors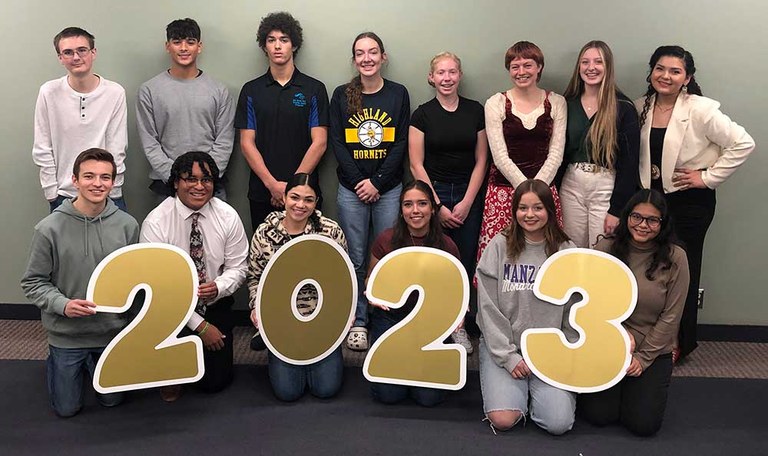 Selfless Seniors on YouTube