Schoolwide Impact
Funding for innovative practices impacting student learning and engagement across the entire school and/or grade levels.
About the Award
Award Amount is between $10,000 and $25,000. Schoolwide Impact grants provide support for innovative practices impacting grade levels, subject levels, or an entire school. Proposals must show results in keeping students in school, giving them a heightened chance for success in their academic futures, and/or improving student's overall learning environment. Single classroom grants will not be considered.
From Our Grantees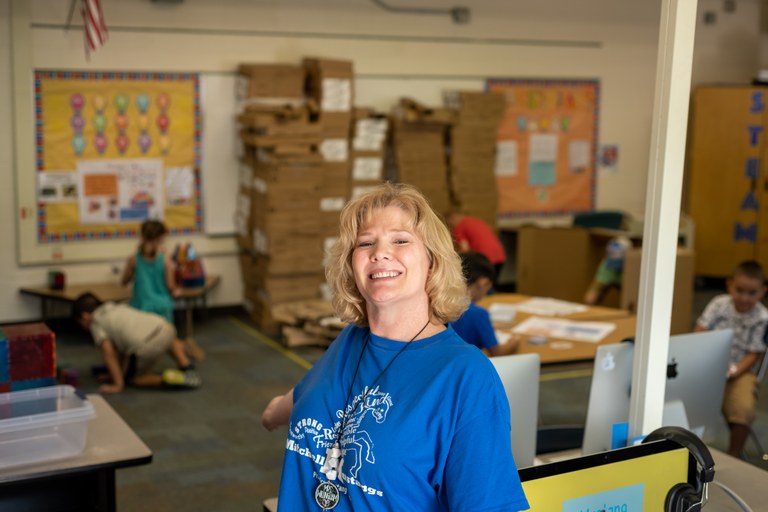 Grantee Heather Willingham writes, "Mitchell Elementary was awarded a Schoolwide Impact grant award in the fall of 2021.  We have been busy expanding our school's Makerspace, purchasing items for Makerspace centers, and attending professional development to learn more about the robots we have acquired in order to broaden our computer science curriculum. One of our teachers said, "As a teacher at Mitchell Elementary,  I feel privileged to be able to take my students to the Makerspace. My students are given the opportunity to think creatively and the freedom to be innovative in their use of provided materials.  They are able to relax and apply concepts taught in the classroom in this, their own imagination filled room.  Social skills, mathematics,  language and science concepts are all used in engaging ways in our fabulous Makerspace!"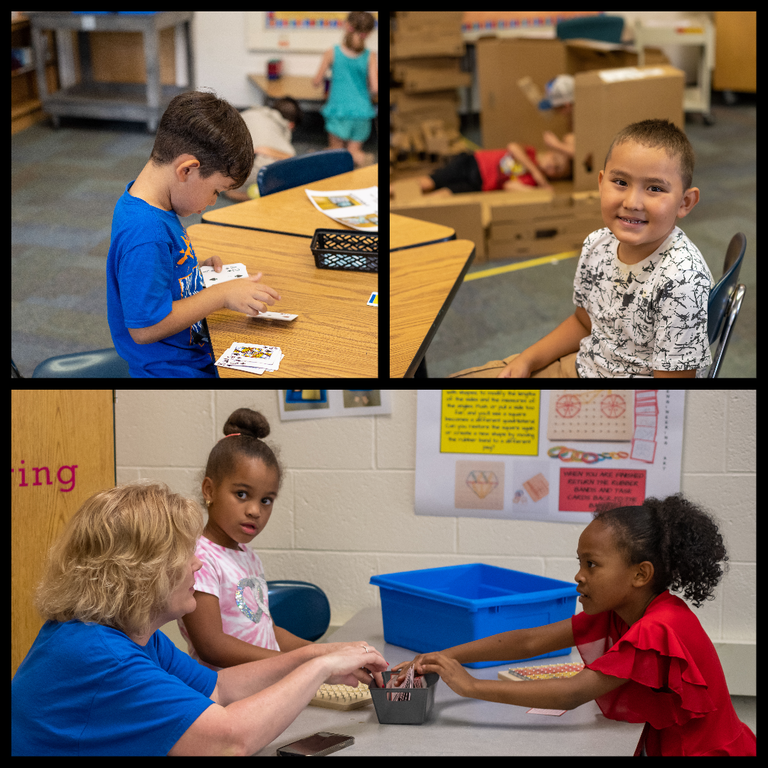 Year in Review
Funding data for 2022-2023.
Awarded: $149,642.00
Requested: $561,371.00
Funded: 11 out of 35 applications
Students Impacted: 3,474
Information for APS Employees
Eligible Applicants
Only APS principals or APS Department leads may submit a Schoolwide Impact Award application.  Only one application per school will be accepted. 
APS traditional and magnet schools are eligible to apply as well as APS departments. 
Eligible Proposals
Proposals must meet the following criteria:
Serve an entire school or a large percentage of students, such as a grade level or department.
Have clearly defined goals and measurable outcomes to determine the success of the project.
Have a realistic budget and use the award to cover teacher stipends, purchased services and/or supplies and materials within the proposed activity.
Demonstrate an effort to raise funds through other sources in an effort to sustain the proposed project.
Selection Process and Criteria:
All grant applications are reviewed by a selection committee of APSEF Board members. Applicants must be prepared to make a 10 minute presentation to the selection committee should an application be selected as a finalist.
Grant Term and Amount
Schoolwide Impact Awards may be for up to two years. If awarded, schools/departments must be prepared to implement the project (staff availability, activities in place) upon receiving funding. 
Grant Amount
APS schools and departments may apply up to $25,000. Proposals should request a minimum of $10,000.
Reporting Requirements
Schoolwide Impact Award winners are required to report on project outcomes  on May 31st. Final reports must be submitted to the APS Education Foundation. Grant winners may be ineligible for future funding if this report is not received. Grant winners should also be willing to host site visits, provide success stories and assist the Foundation with promotional activities. All funds must be spent by the end of the grant period. Grant winners may request an extension. If grant funds cannot be spent within the grant period as approved, funds must be returned to the Foundation.
Other Considerations
Schools may partner with outside agencies/nonprofit groups in an effort to advance student achievement, however, all partnerships must be approved by APS administration. Funding will go to the school or department, and not directly to a partner nonprofit/agency.