Student Clothing and Uniforms
Students can contact school personnel to receive vouchers for school clothes and shoes.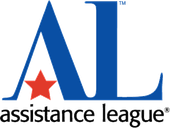 Students, parents, or families can contact their school and speak to a counselor, nurse, health assistant, social worker, community liaison, or teacher.
Staff will place a referral with the APS Community Clothing Bank. The referral will be filled at the Clothing Bank Fulfillment Center by the APS Transition Services. Students will receive their items in a package delivered to their school.
Students may be eligible to receive the following items:
One package of new socks
One package of new underwear
A voucher for 3 outfits they can pick out at one of the Goodwill store locations in Albuquerque
A voucher for shoes from any Payless Shoe store
A hoodie or light jacket
School uniform assistance
Students enrolled in a Title 1 Uniform School can receive assistance through Operation School Bell, which provides vouchers to students so that they can shop for school clothing and shoes.
Voucher Directions
The parent must indicate need to school personnel.
A voucher request form is completed at school, and then the form is faxed or delivered to the Operation School Bell office.
A clothing voucher and a shoe voucher are returned to the school with instructions for use.
Families can use the clothing and shoe voucher to buy new school clothing and shoes for their child/children.