Uniform Schools
Students can contact school personnel to receive vouchers for school clothes and shoes.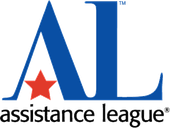 School uniform assistance
Students enrolled in a Title 1 Uniform School can receive assistance through Operation School Bell, which provides vouchers to students so that they can shop for school clothing and shoes.
Voucher Directions
The parent must indicate need to school personnel.
A voucher request form is completed at school, and faxed or delivered to the Operation School Bell office.
A clothing voucher and a shoe voucher are returned to the school with instructions for use.
Families can use the clothing and shoe voucher to buy new school clothing and shoes for their child/children.